Retail Innovation Shout Out: Royal Blue's Modern, Urban Grocery Store Opens in Dallas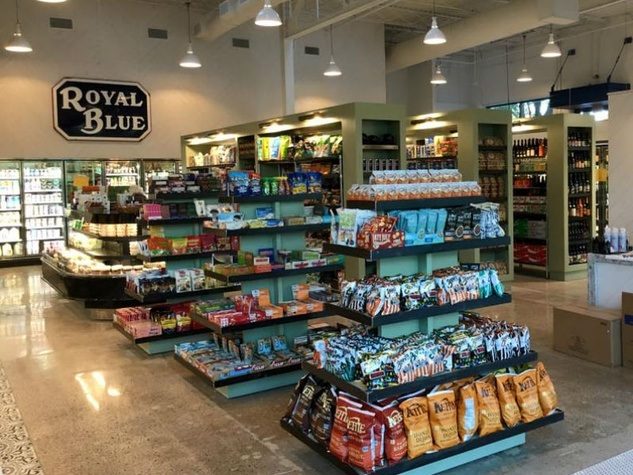 I recently attended the grand opening of Royal Blue, an innovative food concept out of Austin, Texas. Their sixth grocery store opened on October 30, in Dallas's high end shopping center, Highland Park Village. Their other stores are located in urban Austin.
The store is carved out of a portion of what was formerly a Tom Thumb supermarket. With only 6,500 square feet, this well curated assortment appeals to the health-conscious, time-pressed local shopper. Upon entering, a fresh flower department greets shoppers on one side of the store and a 1,600 bottle wine selection lures them on the other side.
Shoppers are drawn in during several parts of the day - from 7am until Midnight. Starting with the full service gourmet coffee counter featuring Stumptown coffee and pastries from highly acclaimed sources in Dallas, to the meals-to-go bar with nutritious lunch and dinner options, to the deli offering custom sandwiches like The Cuban. For in-store dining, the store offers 70 seats on a patio and in the mezzanine.
The assortment was well thought out with the inclusion of a limited array of necessities merchandised in the center store area like soft drinks, laundry soap and toilet paper; allowing one-stop shopping for customers. Produce and USDA prime meats, like most of the store, emphasize attributes such as fresh, quality, organic, and with minimal additives.
As retailers continue to downsize and move into more urban settings, Royal Blue is a store to watch.
---
Like this Blog?
Read more Retail Innovation Shout Out blogs and join the conversation!