Retail Innovation Shout Out: Panera Ensures Guilt Free Dining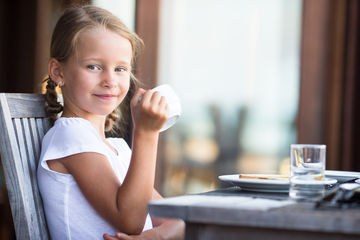 Just in time for busy Fall schedules, Panera ensures guilt free dining for the whole family.
In our family, both parents work, prep meals, and taxi kids around (not to mention homework tutelage, hygiene patrol and household maintenance). With back to school, back to sports and overall back to crazy hitting hard, we need lots of options for family dining. Eating out ensures we can all get food we want (without parents eating mac and cheese) at relatively the same time, and without said parents (or stellar older siblings) chasing around the kitchen for drink orders mid-bite. However, we don't want to spend a lot of time or a lot of money dining out.
Panera has blazed the trail in the fast casual sector by offering healthier, all natural meals for kids. It wasn't an easy task: it took about 18 months in development before Panera was able to eliminate artificial ingredients from deli turkey meat and macaroni and cheese. Eliminating additives from one of the salad dressings took a year in development. Panera pursued with the end goal in mind.
As of this month, the chain started offering a kids' menu that is without artificial flavors, preservatives, sweeteners or colors. They have been a voice toward pushing other restaurants to do the same - criticizing competitors who don't optimize menus for kids' health.
Time will tell how well kids and families respond to the new menu, but our family is not going to wait that long to decide for ourselves…
---
Like this Blog?
Read more Retail Innovation Shout Out blogs and join the conversation!