Retail Innovation Shout Out: Packaging Innovation Enhances Brand Appeal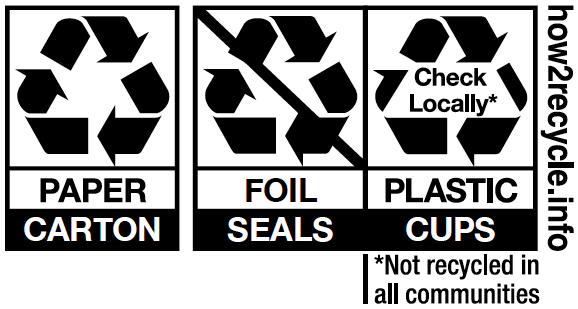 I had the pleasure of speaking with Kelly Cramer, Senior Manager at the Sustainable Packaging Coalition, about their How2Recycle labeling system that is helping to transform the way consumers recycle. The idea started in 2012 as a standardized labeling system designed to communicate what and how to recycle. With most recyclables still ending up in landfills, this is an idea whose time has come.
I heard the head of a recycling company the other day on TV lament the fact that so many consumers recycle incorrectly. For example, they often try to recycle grocery plastic bags which may clog recycling machines (these must be recycled by taking them back to the store). Cramer says stores can accept things like bags from inside cereal boxes and plastic wraps from toilet paper packages (which most shoppers are unaware of). How2Recycle Store Drop-off labels contain all of this information. Additionally, she said all caps should be replaced on bottles. The How2Recycle label for plastic bottles instructs the consumer to "empty & replace cap." How2Recycle also lets consumers know what cannot be recycled.
This system is supported by 50+ member companies representing over 500 brands including retailers with private brands. Research by the Sustainable Packaging Coalition shows that consumers who view the labels recycle more and more accurately. In addition, survey respondents had a more positive impression of the companies that use How2Recycle labels.
With so many consumers and companies striving to be greener and support sustainability, How2Recycle is a breakthrough innovation that is gaining traction in the market, and one that promises to improve the environment while enhancing the brand appeal of adopting companies.
---
Like this Blog?
Read more Retail Innovation Shout Out blogs and join the conversation!