Retail Innovation Shout Out: Nike's Sports Bras and Footwear Trade Technology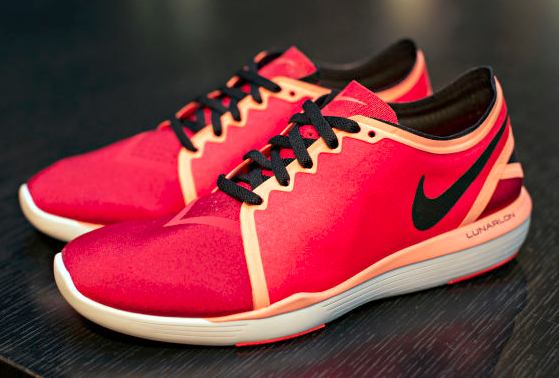 Nike is developing a more supportive and lightweight sports bra by taking inspiration from their footwear business. The new Pro Hyper Classic Bra, to be launched in January, uses Nike Flywire technology to provide support and structure without the bulk and weight of traditional sports bras. In a design that draws parallels from a suspension bridge using a network of cables to provide support, Nike's soft and seamless knit materials incorporate external silicon flocking in a crisscross pattern to provide flexible containment and compression in an ultralight product. If you have experienced Nike's Flyknit footwear, you get the idea.
And in true category mashup style, Nike's footwear business is returning the favor by applying bra technology to shoes. The molding technique used to mold bra cups to breast forms is being applied to heel support in Nike's new Lunar Sculpt women's footwear. The molded heels accommodate variances in heel width using a soft cup-like material to improve fit and help prevent heel slippage.
Customer-minded product innovation that leverages existing corporate technologies amplifies customer satisfaction, decreases new product development timelines, and assists in assortment cohesion--and the margin benefit goes right to the bottom line. Inspiration comes from many places; sometimes it's right in your own back yard.
---
Like this Blog?
Read more Retail Innovation Shout Out blogs and join the conversation!