Retail Innovation Shout Out: MM.LaFleur Combines Online Shop and Magazine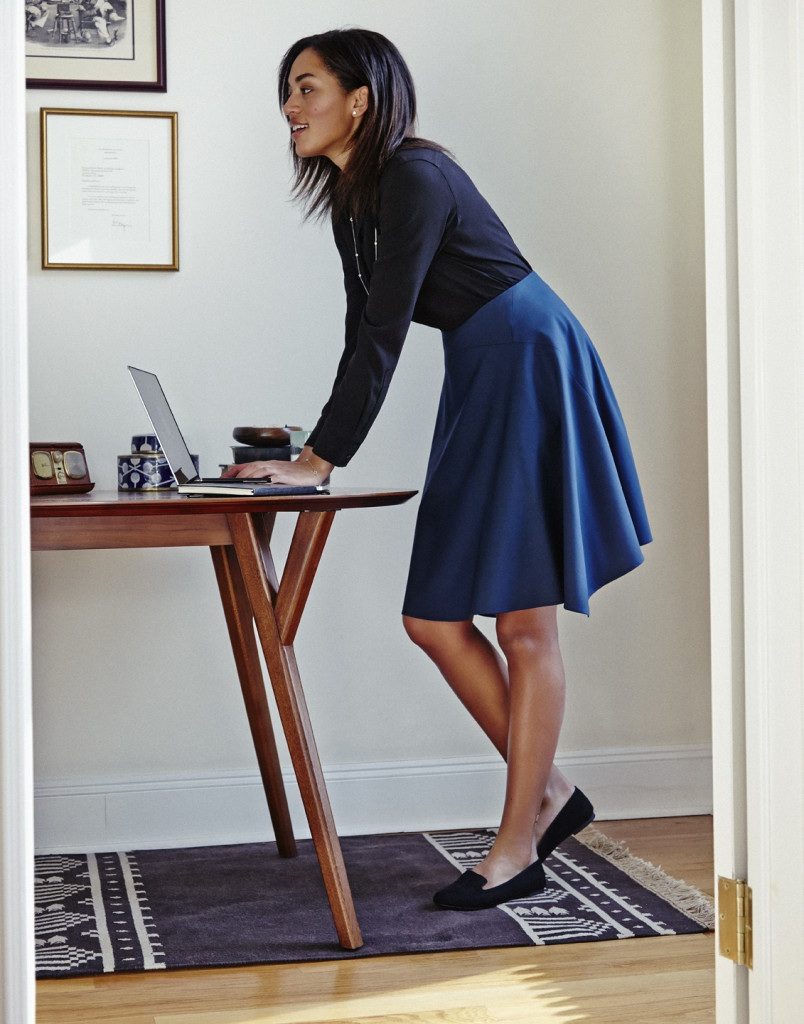 MM.LaFleur is a relatively new fashion startup offering time-starved professional women a unique website that combines online shopping, clothing subscription services, and a lifestyle magazine all in one place. The company's collection of work apparel is perfect for the woman who travels a lot. The pieces are extremely versatile, the fabrics are wrinkle free, the styling is feminine but not overtly sexy (think: necklines that aren't too low, styles that fit well but aren't too tight), and many of the products are even machine-washable – which is a huge bonus for anyone like me who rarely gets around to going to the dry cleaners.
Newbies can begin their shopping experience with a Bento Box that includes 4-6 pieces selected by a stylist based on a brief customer survey. Once the box arrives, the customer has 4 days to decide whether or not to keep the items. For customers who prefer to select their own clothes, the online store offers the full collection a-la-carte.
In addition to products, the company has its own digital magazine with an assortment of articles offering career advice, lifestyle and fashion tips, interviews with rising entrepreneurs, and other unique and interesting pieces, including this funny commentary on sexist vintage ads. The magazine allows the company to further engage with its customers and build brand loyalty. The company is still growing and evolving but I believe that the unique combination of online shop and magazine will set MM.LaFleur apart from its many competitors. And as someone who lives out of a suitcase most weeks, I'm looking forward to trying out my first Bento Box soon!
---
Like this Blog?
Read more Retail Innovation Shout Out blogs and join the conversation!