Retail Innovation Shout Out: MFA's Fusion of Fashion and Technology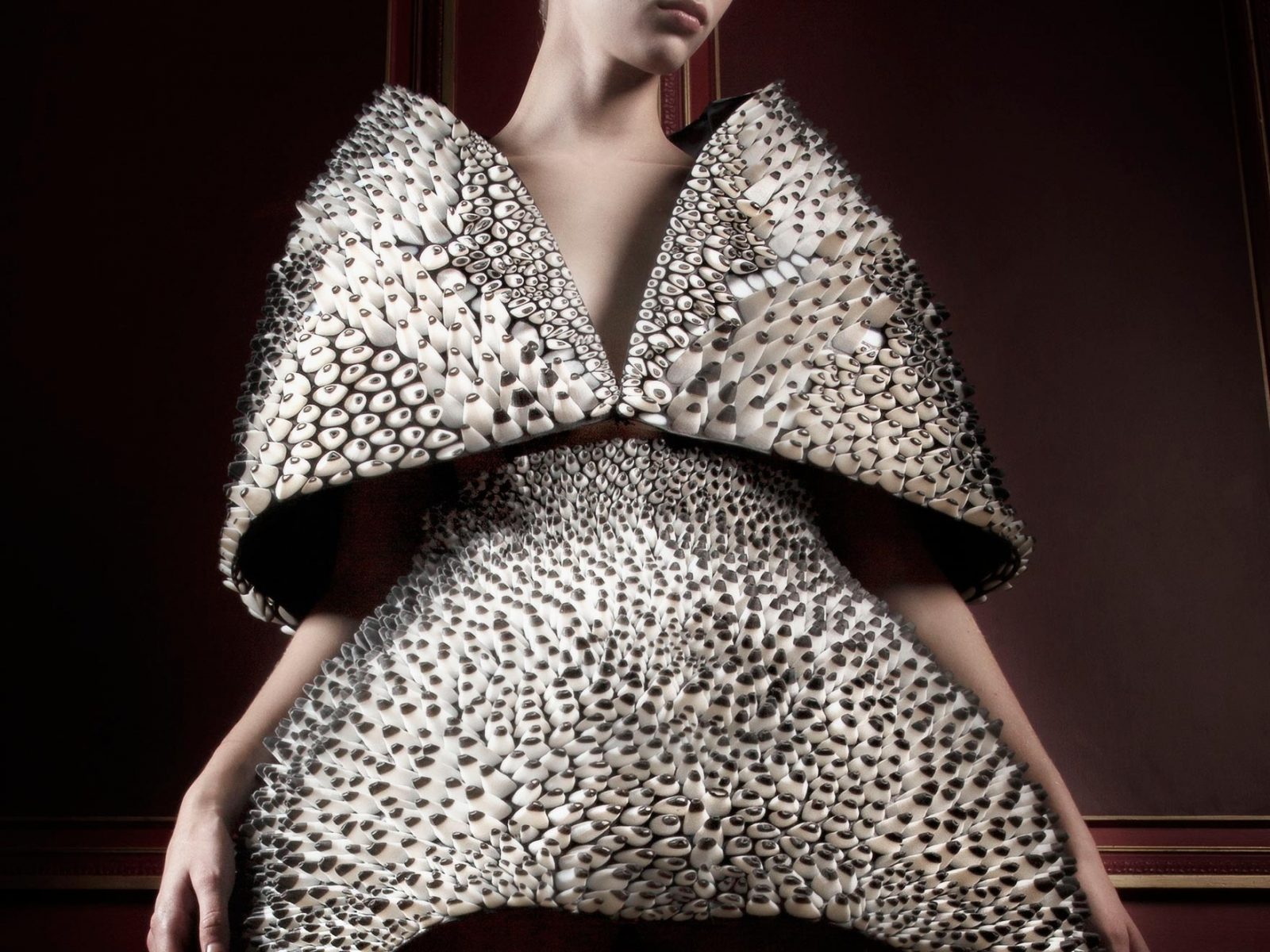 The #techstyle exhibit at Boston's Museum of Fine Arts delves into the future of fashion and technology. Designers who are, or who collaborate with, biotech, math, and engineering experts, have expanded the boundaries of design and manufacturing, and the results are featured in this breathtaking exhibit. Pieces include 3D-printed garments and footwear, dresses that respond to sounds and movements, garments implanted with solar panels and LEDs, and sustainable creations such as an origami and math-inspired dress that unfolds from flat polygons made of recycled plastic from the ocean and a zero-waste garment that employs recycled materials and waste-free manufacturing.
Of particular note are Iris van Herpen and MIT professor Neri Oxman's Anthozoa cape and miniskirt, crusted with 3D-printed black-and-white polyurethane, and the design collaborative Threeasfour's Harmonograph dress, based on the mathematical Fibonacci sequence, which has 3D-printed "fabric."
Brace yourself, the future of fashion is coming off a 3D printer ready to wear - it is easier on the planet and appeals to your inner-geek.
---
Like this Blog?
Read more Retail Innovation Shout Out blogs and join the conversation!