Retail Innovation Shout Out: Mesh01 Accelerates Innovation with Crowdsourcing Model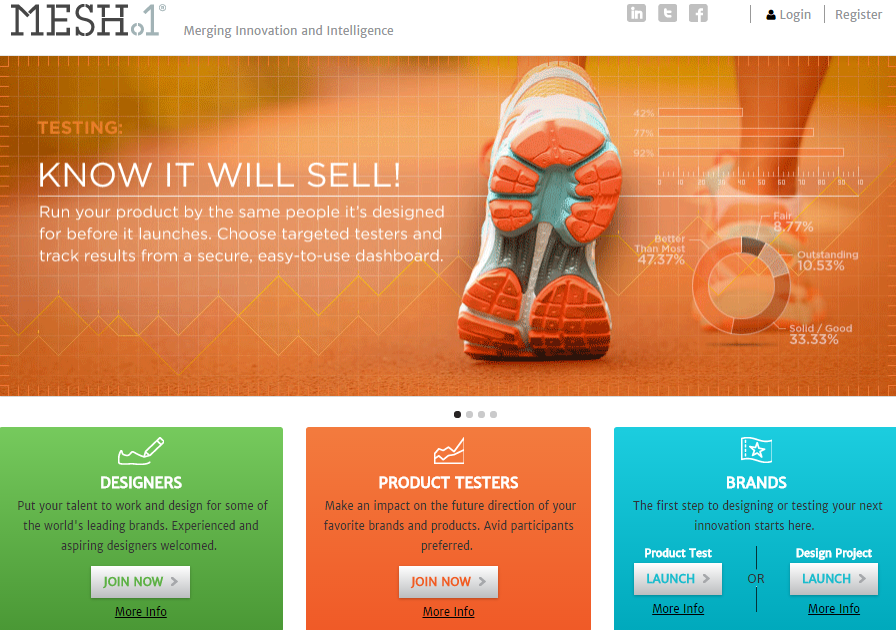 Mesh01's sophisticated online platform connects companies with a user community of over 15,000 members to design and test their products. Leading retailers such as Columbia and LL.Bean have teamed up with Mesh01 and embraced the crowdsourcing model. Seeking design concepts from outside of the organization disrupts the seasonal design cycle, helping innovation grow more organically, rather than confining it to the standard development model. Collaborating with external resources for end-user product testing eliminates the bias that occurs when internal team members and developers test their own products.
Leveraging Mesh01's virtual community of designers, Columbia Sportsware was able to develop the next iconic t-shirt. The design brief was simple: create a graphic t-shirt design that encompasses the spirit of the Columbia brand and logo. A panel of judges reviewed and selected the top three designs, creating an opportunity for a unique buzz about the brand via word of mouth and social media. Prizes were awarded to the winners.
To ensure a successful product launch, companies submit prototypes to a group of Mesh01 expert testers. LL.Bean currently has three products being tested: W's Portlander Free Flex Slip, Pima Percale Sheet Set and Men's Flip Flop prototype. Through an easy and flexible interface, testers submit pictures and provide candid, real-time feedback highlighting areas of opportunity. Advanced analytics compile and display data graphically.
Mesh01's platform provides an opportunity for passionate professionals around the world to showcase their talent and connect with the brands they love. Emerging and leading companies recognize the benefits this model offers, and can add this strategy to their portfolio of receiving and responding to customer feedback. Both approaches - crowdsourcing for design and end-user product testing - offer low cost, low commitment ways to iterate on concepts quickly, enabling the investing brand to be first to market with innovation.
---
Like this Blog?
Read more Retail Innovation Shout Out blogs and join the conversation!