Retail Innovation Shout Out: Macy's and Nineteenth Amendment Democratize Fashion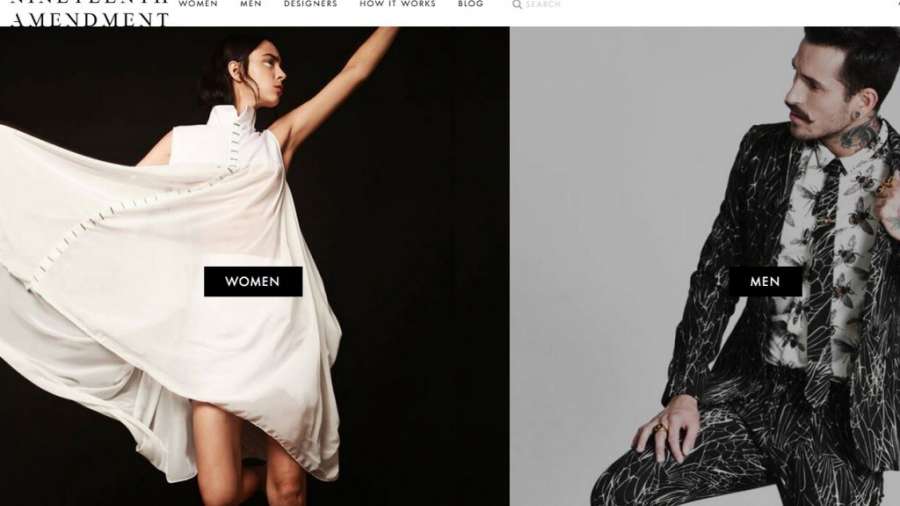 Ever wonder who gave famous designers like Michael Kors, Diane von Furstenburg, and others their first big break? Soon, that power could lie with you and me. Nineteenth Amendment, a New York based startup company, curates a collection made up of pieces from independent designers around the world. The collection is merchandised on their website where customers can pre order at fixed prices. Once an item receives 10 orders, it goes into production right here in the USA.
According to Amanda Curtis, the CEO and co-founder of Nineteenth Amendment, the goal of the company is to democratize the fashion industry - helping the next big designer get discovered by customers themselves. Now, through a recently announced partnership with Macy's, the company will be able to do that and more. Beginning this Fall, select styles will be featured on Macys.com with direct link to place an order on the Nineteenth Amendment website.
For the designers, it's an opportunity to get amazing exposure to a large base of potential fans and customers. For Macy's, it's a chance to tap new design talent before their competitors, and to identify emerging fashion trends based on what customers are buying rather than what fashion gurus are predicting.
The Macy's and Ninteenth Amendment partnership is a unique combination of customer and business model innovation that may just turn the fashion industry on its head. Check it out and put in your vote!
---
Like this Blog?
Read more Retail Innovation Shout Out blogs and join the conversation!