Retail Innovation Shout Out: Lego's New Programmable Kit Hits the Shelves this Summer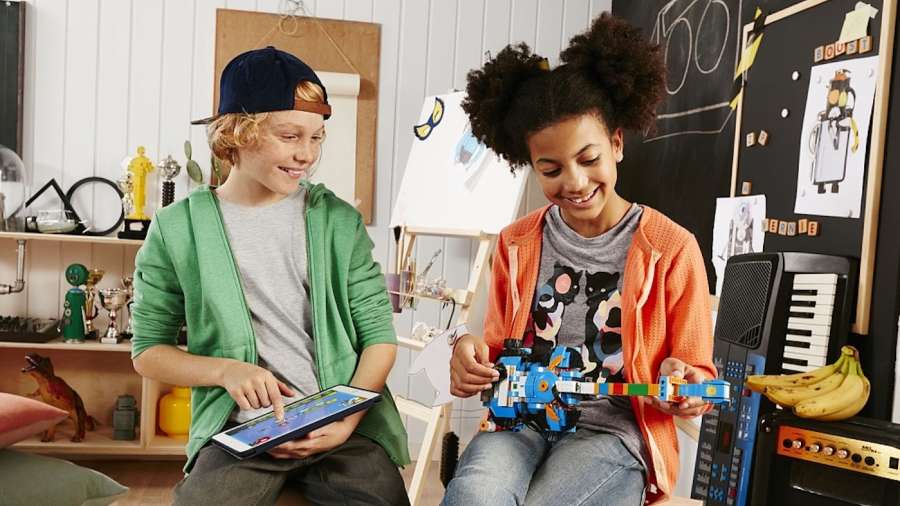 From crowdsourcing new designs for upcoming products while encouraging users to share them with the world through online social platforms, to reaching their 100% renewable energy milestone three years ahead of target, it's clear that Lego has never been afraid of experimenting with new technologies or business models.
Taking the toy industry to a new level, the Danish toy maker just made their Lego Boost Creative Toolbox available for preorders. For only $159.99, the programmable coding kit will allow kids ages 7 to 12, as well as Lego's numerous cult fans, to control their creations with an Android or iOS app using a simple drag-and-drop programming system.
The upcoming Boost kit, announced earlier this year, not only includes over 840 Lego pieces, an Interactive Motor and a Color & Distance Sensor, but also a Lego Move Hub featuring Bluetooth Low Energy (BLE) connectivity, two encoded motors, activation button, internal tilt sensor and a light.
This is not the only programmable set that Lego currently has on the market. The Mindstorms line, developed in conjunction with MIT, has been offering diverse kits of both hardware and software to create customizable robots for almost 20 years.
Whether you want to teach a kid how to code or you just want to have fun yourself, order your Lego Boost kit now and get excited for a very creative summer!
---
Like this Blog?
Read more Retail Innovation Shout Out blogs and join the conversation!