Retail Innovation Shout Out: Instacart Pushes the Cart Down the Right Aisle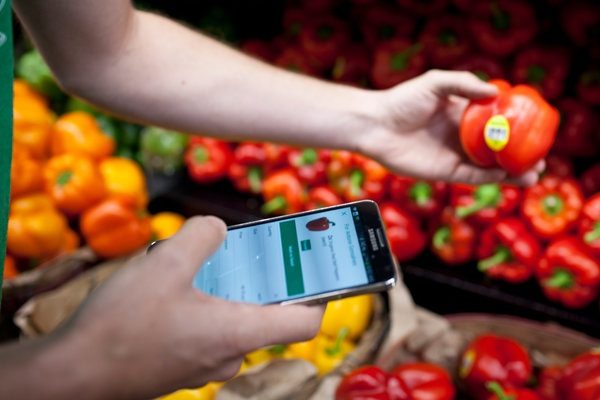 Instacart is shaking up the on-demand grocery delivery business with a unique business model. Customers are connected to personal shoppers who hand pick ordered products from retailers and deliver them within the hour of purchase. What sets this grocery delivery startup apart from established giants like Amazon? Instacart's infrastructure is not dependent on warehouses, vehicles or inventory.
In only three years, Instacart has quickly expanded to major US cities such as Los Angeles, Austin, Boston, New York City, and Washington, and has partnered with retailers such as Kroger, Costco and Whole Foods. Ranked America's most promising company by Forbes, Instacart's estimated net worth is $2 billion, and the company has received $275 million in funding.
Here is how the process works. Through the web or mobile app, customers order groceries or household items from one or multiple partner retailers. The delivery charge ranges from $5.99 for 1-hour delivery, and $3.99 for a timed, or 2-hour delivery. For a $99 annual fee, Instacart Express Membership eliminates shipping fees on orders over $35. Part-time contracted shoppers, who are previously trained, receive a notification with the order. They are stationed near the stores enabling prompt response. After shoppers collect the items that have been ordered, they pay the bill with Instacart's prepaid debit card and deliver the groceries to the customer.
This innovative model has evolved to benefit all customer segments.
Customers receive products rapidly, anywhere, avoiding the need of long lines.
Shoppers benefit from salary and customer tips. Working schedule is flexible.
Retailers have already reported significant increases in sales.
Instacart earnings derive from delivery charges, Express Memberships and markup prices.
Instacart has earned customer loyalty and investors' trust in a short timeframe. We expect them to continue paving the way with innovative concepts - not only nationally, but also internationally.
---
Like this Blog?
Read more Retail Innovation Shout Out blogs and join the conversation!