Retail Innovation Shout Out: Farmer's Fridge Offers Healthy Food Vending Machines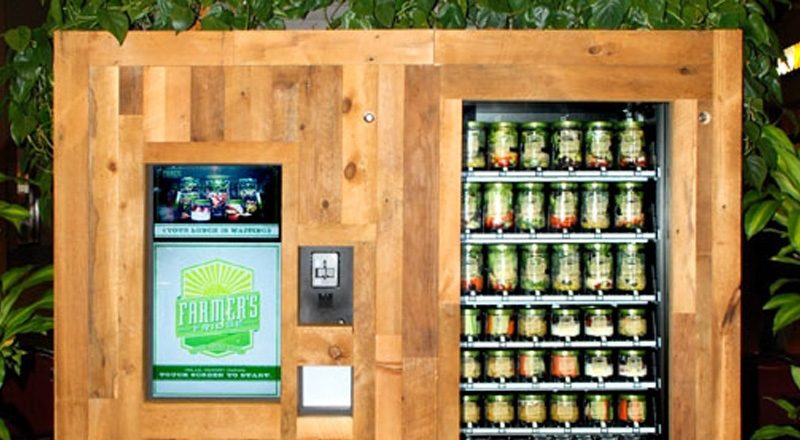 On a recent trip to Chicago, I was walking through an otherwise uninspiring food court in an office building when I passed an odd-looking vending machine. The machine was made of what appeared to be reclaimed wood, was surrounded by a patch of artificial grass and had a bright sign reading "Made fresh this morning." Intrigued, I approached to find this vending machine stocked with salads and other healthy snacks.
The company, Farmer's Fridge, is a local startup that was created by Luke Saunders who had been frustrated with the lack of quick and healthy food options available to people on the go. Farmer's Fridge fills a niche in the fast food space by offering fresh and healthy meals in a convenient format. The food is prepared and delivered to vending machines every morning and anything left over at the end of the day is donated to a local food bank. The company sources the highest quality products it can (which are often locally sourced) and creates recipes that maximize nutritional value. Everything is then packaged in a way to keep the ingredients fresh for as long as possible. The resulting product is a beautifully stacked salad in a recyclable jar. With approximately 25 locations in Chicago and Yelp reviews of 4-5 stars, the concept has proven to be popular with consumers.
Although Farmer's Fridge is currently only in Chicago, it seems only a matter of time before the concept spreads to other cities.
---
Like this Blog?
Read more Retail Innovation Shout Out blogs and join the conversation!