Retail Innovation Shout Out: Evrnu Converts Garment Waste into New Fabric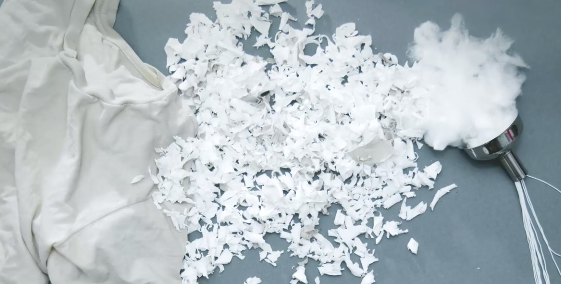 Evrnu is expanding the world of recycling into the textiles and apparel industry. Traditionally, these industries have relied heavily on a supply chain model that is not environmentally friendly and causes massive waste. Evrnu is changing the standard system and has patented a way to purify garment waste by stripping away dyes and other contaminants, converting the waste to a pulp, and extruding a new fiber customized to desired specifications. The fiber is then combed, and the yarn is spun to create premium textiles. The garments created from this transformed supply chain system can vary from soft t-shirts to a pair of jeans. Fast fashion methodologies are leveraged to create quick turnaround for the continual recycling of garment waste.
Evrnu strives to avoid the use of raw materials and eliminate waste as a result of the process. So the next time you think about throwing away those old clothes in your closet, think about how beautiful their purpose can be in their next life, on a new shelf.
---
Like this Blog?
Read more Retail Innovation Shout Out blogs and join the conversation!