Retail Innovation Shout Out: Dream Jeans by Lee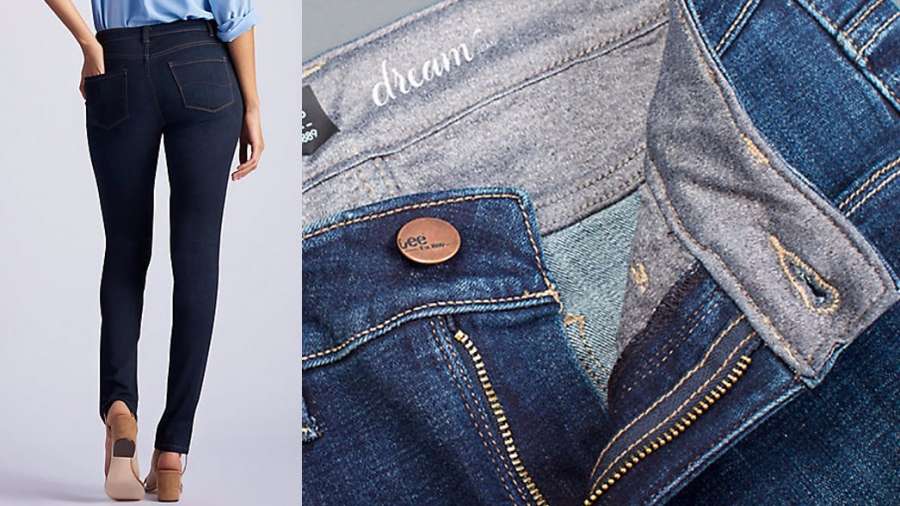 This Thanksgiving, I'm thankful for Dream jeans!
There is one obligatory rule for the Thanksgiving table – strategic pants. To fully enjoy the experience of the indulgent holiday meal, stretch pants are required. Enter Lee jeans; gone are the heavy, high-waisted jeans that characterized the brand in the 90's. Lee has transformed their brand and now has a commitment to movement, with superior fits designed for active lifestyles with a goal to elevate personal style. Lee now offers modern fits, washes, and movement-inspired collections for men and women of all shapes and sizes.
One of Lee's new innovations is the Dream jean; it's a skinny jean with the comfort of yoga pants. These jeans have stretchy denim that doesn't sag in the seat or knee, and the waist area is lined with a soft knit material that is not bulky or binding. Dream jeans are available in Petite, Misses, and Plus sizes with inseam lengths S, M, and L. I can speak from experience that they are the most comfortable jeans I have ever owned; they are indeed dreamy. Men can also get in on the comfort of stretch denim; Lee's Slim fit offers a close fit with stretch and the Athletic fit accommodates a more muscular hip and thigh with stretch. Bravo, Lee, for knocking it out of the park with stylish and comfortable Dream jeans.
---
Like this Blog?
Read more Retail Innovation Shout Out blogs and join the conversation!