Retail Innovation Shout Out: Don't Count Adidas Out Just Yet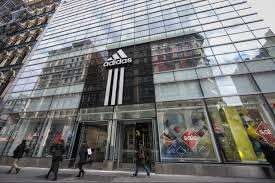 For years, Adidas has come up short in comparison to Nike in the US Market. However, with the appointment of Mark King as President of Adidas Group North America and some exciting new innovations, Adidas is heavily focused and positioned for growth in the US.
As the first sign of new life, Adidas recently opened its first American flagship store on Fifth Avenue in New York City. The 45,000 square foot space is designed with a unique focus on creating a nostalgic experience for the consumer. Through the experience, Adidas hopes to dispel the myth that the brand has become out of touch with its US consumer. And rather than replicate what its competitors are doing by focusing on technology to connect with consumers, The Flagship store will create an emotional connection that it hopes will drive an increase in product loyalty.
As part of this flagship store introduction, Adidas made a leap into the future by unveiling its new 3D-printed running shoe, which will be available in-store. The shoe will feature a webbed, 3D-printed midsole and fortified outsole, with Primeknit upper, creating a customizable shoe based on the individual's footprint. "This is just the beginning," Mikal Peveto, senior director of Adidas' Future team, said in a press release.
We are excited about these innovations and are excited to see what the future holds for Adidas, as they continue their innovation journey and capturing market share in the US.
---
Like this Blog?
Read more Retail Innovation Shout Out blogs and join the conversation!