Retail Innovation Shout Out: Feetz to Offer Custom Fit, 3D Printed Shoes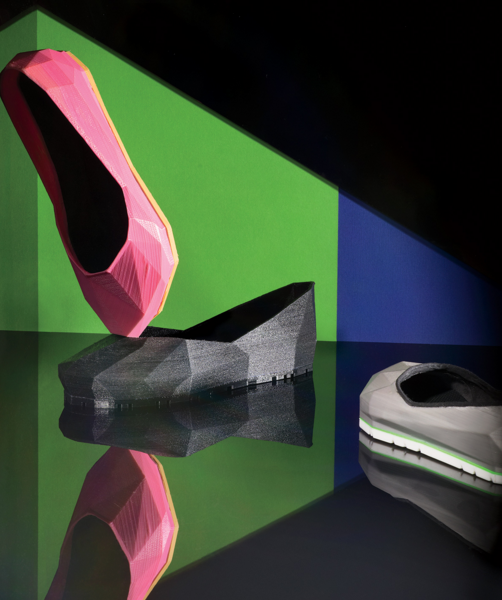 Custom footwear has typically been limited to color, material, or embellishment options... until now.
Next year, Chattanooga, TN shoemaker Feetz will launch made-to-order footwear that will be customized for fit, color, and style. Customers will use the Feetz app to translate an image of their foot into a 3D rendering that will be used to custom fit the shoe. Then, customers will select from five style options, choose their color, and expect to have their shoe produced within 24 hours.
The shoes are printed in TPE, a material typically used in shoe soles. Initial costs will range between $200 and $300 per pair, and costs are projected to decrease over time.
3D printing has become increasingly common to reduce cycle times in concept or product development, but exploration into 3D printing as a manufacturing alternative is less common. The concept styles may seem futuristic in nature, but that of course fits the Feetz demographic, and makes these shoes something to talk about.
---
Like this Blog?
Read more Retail Innovation Shout Out blogs and join the conversation!