Retail Innovation Shout Out: Buying Your Favorite Topshop Apparel Just Got Easier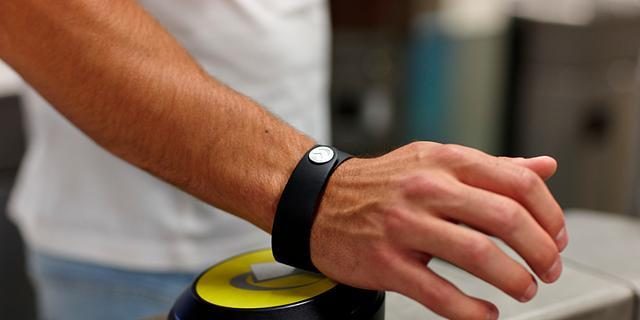 The other day while checking out at a local convenience store, I realized that I had forgotten my wallet in the car. Not to fear, I immediately thought, my phone had the touchless technology I need to finish my transaction. As I logged in and tapped to check out, the cashier was caught off guard - and in a moment of sarcasm - remarked that maybe one day products would just pay for themselves. With new payment innovation being introduced at global retailer Topshop, that sarcasm might be a reality sooner than she might have realized.
Topshop, in collaboration with Barclaycard, has released a line of accessories that contain contactless payment technology. Launched at the end of 2015, this new payment technology is incorporated in a wide array of accessories - everything from bracelets to phone covers. Users simply add funds to their digital wallet and shop seamlessly at over 300,000 Topshop locations in the UK. Credit card processors continue the strive to evolve and develop, but having the ability to purchase clothes and accessories by simply wearing your favorite Topshop apparel? Brilliant.
We are excited to see the adoption of this innovation in the UK and hope to see the technology make its way across the pond. With spending this easy, my budget might be in trouble.
---
Like this Blog?
Read more Retail Innovation Shout Out blogs and join the conversation!