Retail Innovation Shout Out: Burberry to Stream Collection on Snapchat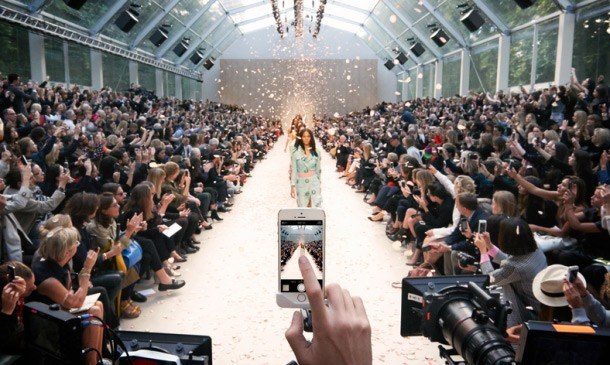 Burberry has made strides to leap past its traditional checked scarves and beige trench coats - historically offered solely at its boutiques and department stores - to become a forward thinker in customer experience innovation.
The leadership team, with Christopher Bailey at the helm of design and Angela Ahrendts (currently at Apple) as CEO, transformed the company into the tech-embracing leader in luxury. The use of Twitter feeds, Instagram, iPad-toting store associates, and Collection pieces available online were a few of the tech firsts for the company that helped them engage a younger clientele. Additionally, instant streaming apps like Snapchat and Instagram provide a new platform to engage the instant gratification-seeking millennial. Luxury retailers have typically been slow to react. Burberry, on the other hand, has been quick to adapt and sees the value in generating social media buzz not only to capture the eyes and ears of its customers but to also get immediate feedback, all in real time.
The company recently announced that it would livestream its Spring RTW collection on Snapchat the day before the show was scheduled on the London Fashion Show calendar, with footage from back stage to the front row showing all the frenzy of prepping for a show in between. The broadcast was only available for 24 hours and then disappeared. While other noted luxury houses have partnered with Snapchat (including Louis Vuitton to show its Resort collection in Palm Springs this past spring and Misha Nonoo on Instagram recently at New York Fashion week) no one has adopted it as part of their customer experience innovation strategy in the way Burberry has.
---
Like this Blog?
Read more Retail Innovation Shout Out blogs and join the conversation!