Retail Innovation Shout Out: Birchbox Combines Direct Mail with Virtual Reality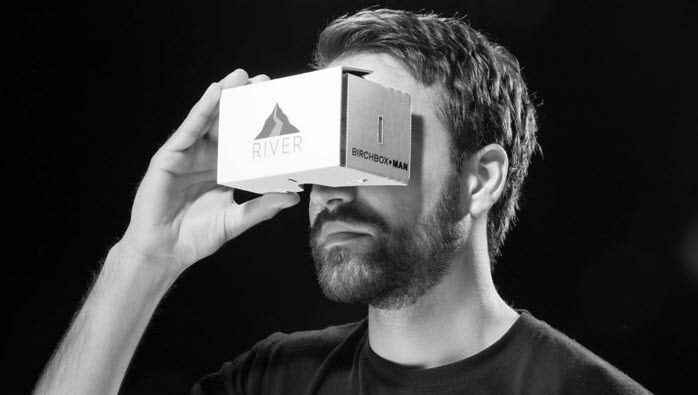 Birchbox Man, a subscription service providing high end grooming products for men, will surprise customers with a special gift this month. Each box will include a customized virtual reality viewing kit made of cardboard. Customers are instructed to download an App, then slide their phone into the viewer and prepare to be immersed in a virtual reality experience.
Birchbox Man partnered with River Studios, an accelerator for augmented and virtual reality companies, to develop the videos and viewers. The exclusive content includes four action videos – racecar driving, surfing through the barrel of a wave, motorbiking on a dirt road, and helicoptering over a city – all with 360 degree views allowing the customer to look in any direction. Birchbox sees the initiative as an opportunity to bring a sense of discovery and innovation to its customers, and although the company doesn't have any plans to start producing VR content monthly, the business model lends itself well to building a library of videos that can be updated regularly. And as the company continues to open retail stores, there could be even more opportunities to find interesting uses for the VR content.
Kudos to Birchbox for developing a unique and innovative customer experience. It will be interesting to see how it impacts brand engagement and loyalty in the long term.
---
Like this Blog?
Read more Retail Innovation Shout Out blogs and join the conversation!