Retail Innovation Shout Out: Belty Good Vibes Wellness Belt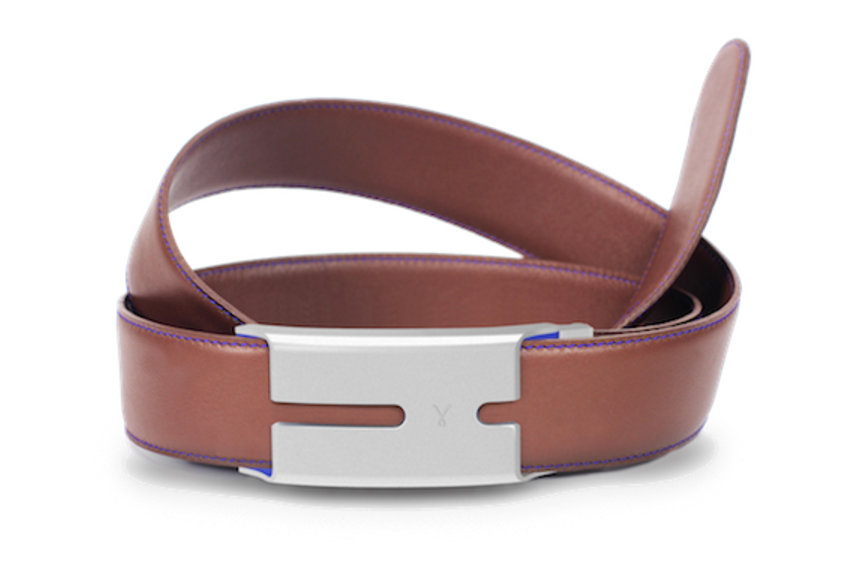 Emiota, a French startup, has introduced stylish wearable device Belty Good Vibes. This belt claims to be the first smart connected product that integrates artificial intelligence to promote a healthy lifestyle. Good Vibes learns and tracks your activity level and can provide feedback on a your activity, stress, or any habit you wish to establish, such as drinking more water.
The belt communicates to the wearer in real-time by vibrating. Let's say you have sat at your desk too long. Good Vibes gives you a little vibration to remind you to get up and walk around. You do not need the phone to communicate with your belt - just tap. The Belty sister app allows you to view your history and customize the feedback you wish to receive.
Each belt is made in France from high-end, hand stitched leather. You never have to worry about the leather going out of style; the "brain" of the belt is in the buckle, so the leather may be changed. It seems Good Vibes can be a stylish way to track your activity, and a good friend to help you establish new habits. The launch is currently planned for December 2016.
---
Like this Blog?
Read more Retail Innovation Shout Out blogs and join the conversation!