Retail Innovation Shout Out: Because International Designs a Shoe that Grows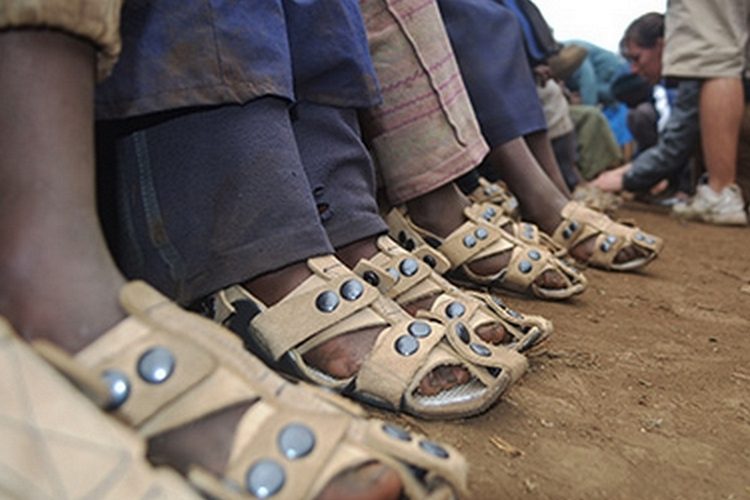 Because International took a unique approach to product innovation. They designed a shoe that could change size… and no, it's not magic. But the things they are doing are magical. It all started when founder, Kenton Leewas, was working and living at an orphanage in Nairobi, Kenya. He saw a girl whose shoes were too small and came up with an idea – create a shoe that grows. It's a shoe that can adjust and expand five sizes and last up to five years. What a great and innovative idea to help those in need!
Because International operates from three beliefs:
Don't Recreate the Wheel: Instead of doing the exact same thing other companies are doing, Because International strives to partner with these companies as a resource that is already working with kids in need.
Listening: They listen to the thoughts, ideas, and dreams of those living in poverty to best accommodate their true needs.
Practical Compassion: They focus on developing products that will fix problems people encounter in their everyday lives.
When developing a product, Because International puts it through what they call their "Process of Innovation". This starts with listening (one of their main principles), and then identifying the idea they think will best achieve the desired goal. Next, they expand that idea by doing research and determining which direction they want to go with that idea. They then create a prototype and test the product in the local area where it will be used. After feedback from testing, the final product is manufactured.
Philanthropy and innovation? Now that's a recipe for success.
Check out their next project that is still in the design stage: The Better Bednet
---
Like this Blog?
Read more Retail Innovation Shout Out blogs and join the conversation!