Retail Innovation Shout Out: Are Happy Meal Toys a Thing of the Past?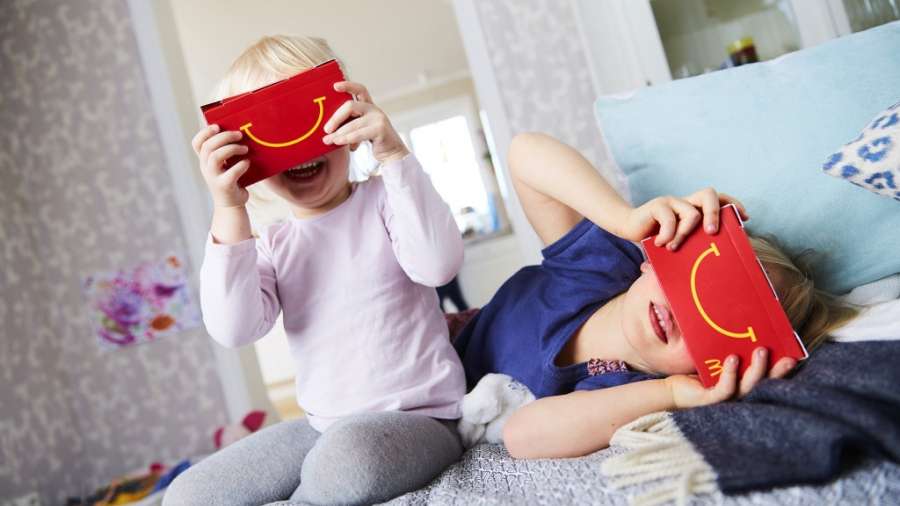 If you have spent time around a 7-year-old, you know that best part of going to McDonald's, is of course the Happy Meal prize. Racing through eating a few nuggets and fries, just to open some sort of low quality toy, that will inevitably add to the collection of fast food toy-clutter already at home. However, through new innovation, the toy box clutter might soon come to an end as McDonald's introduces virtual reality kits in place of the current happy meal toy.
Children will simply follow directions on their meal box to assemble their very own virtual reality kit. Slide a smart phone into your built "VR Happy Goggles" and enjoy countless hours of creativity and entertainment. No longer will you feel wasteful when you toss the toy in the trash once your little ones have lost interest. In our rapidly advancing world, our youth are becoming increasingly more technologically savvy and McDonald's innovation is giving children a kick start into the world of possibilities and imagination. While this innovation is currently only being piloted in Sweden, we hope to see some exciting positive feedback and global expansion soon.
---
Like this Blog?
Read more Retail Innovation Shout Out blogs and join the conversation!