Retail Innovation Shout Out: Amazon Pilot Testing New Delivery Services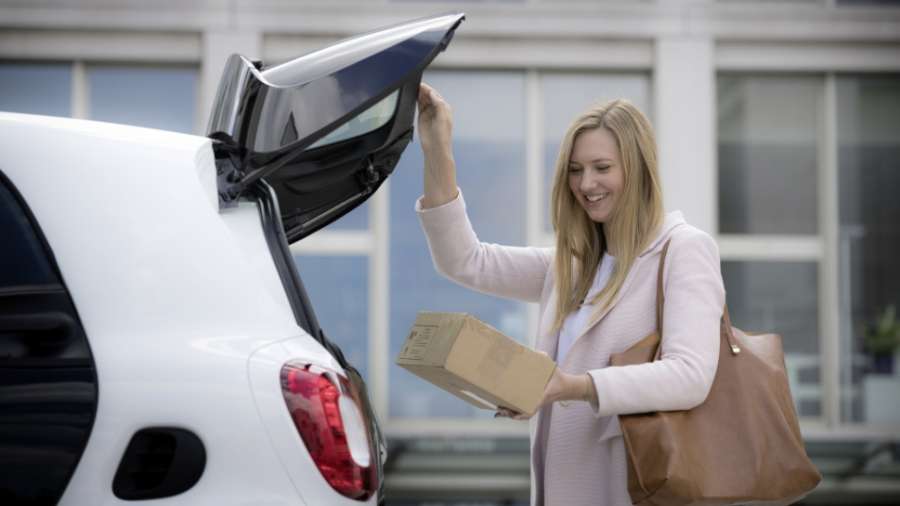 Amazon has partnered with Daimler and DHL to begin pilot testing In-Truck delivery service this fall. During the online checkout process, customers select their vehicle as the shipping address and agree to let their cars be tracked by GPS. Cars can be retrofitted with a special connectivity box to control trunk access. The delivery agent finds where the car is parked and uses a keyless electronic authorization code to open the trunk and place the package inside. The code can only be used once and will only work for a brief period of time. The service is currently available in seven cities in Germany, including Berlin.
Amazon is always taking things to the next level, and delivering packages inside the front door or within the garage does seem like a logical next step. In-Home delivery service is currently being explored. Amazon has partnered with startups August and Garageio to give customers the option of providing temporary access to their home. August specializes in home locks that can be controlled via a smartphone, while Garageio controls garage access.
Besides taking some delivery worries away from customers, these innovations are an attractive proposition for Amazon. It could reduce the shipping cost for retailers since there is no need for the external packaging that's normally used to protect shipments. There are clear limits to the potential reach of these innovations, but such pilot projects could pave the way for additional hardware and platform partners to get on board.
In the long-term, we can expect to see more cars and homes with connected access, providing a safe and convenient drop locations for shipments.
---
Like this Blog?
Read more Retail Innovation Shout Out blogs and join the conversation!