Retail Innovation Shout Out: Adidas' Robot Enabled City-Specific Sneakers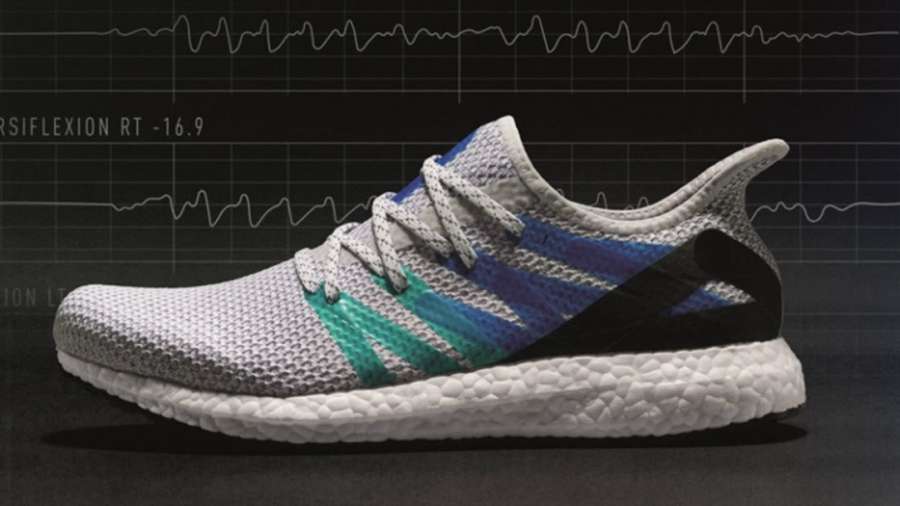 Adidas just launched the first and second in a series of 6 city-specific shoes, the AM4LDN (Adidas Made for London) and the AM4PAR (Adidas Made for Paris), designed and manufactured specifically for the London and Paris markets. Adidas' AM4 line had designers travel to London, Paris, New York, Los Angeles, Shanghai, and Tokyo to gather requirements directly from local runners. The results were as different as the cities. London runners typically run to and from work, often in rainy and dark conditions and need waterproof footwear that is easily visible. New York runners need more forefoot cushioning for their longer, faster runs typically on concrete. Adidas is breaking the mold by creating footwear to address each local market's unique requirements with a development timeline reflecting the need for speed.
The AM4 line is a result of the synchronization of Adidas' 3D design tool and Speedfactory, a state-of-the-art robotic factory in Germany. The typical new sneaker development timeline runs from 12- to 18-months and requires production runs of 50K-100K pairs to rationalize the development cost. Speedfactory disrupts the traditional model not only by basing most of the supply chain in a single location close to market, but also through automation. Adidas' new model is almost entirely automated thanks to their proprietary 3D design software and Speedfactory's robotics manufacturing.
The blend of digital design and manufacturing is exemplified in the different colored strips on the AM4LDN. The placement and layering of these strips alters the stretch characteristics of the upper. A quick design change of the strips can create a new shoe with unique properties. Manufacturing automation supports executing these design changes with little or no production setup. Adidas has reduced its manufacturing time from months to one day with runs as few as 500 pairs. The small batches can be quickly tested with consumers and feedback can be directly incorporated into the next design iteration without the impact of 100K pairs of on-hand inventory in need of markdowns. Leading companies are looking for ways to implement automation and the end-to-end product development and supply chain process is up for grabs.
---
Like this Blog?
Read more Retail Innovation Shout Out blogs and join the conversation!