Retail Innovation Shout Out: Millennial Home Improvement Store of the Future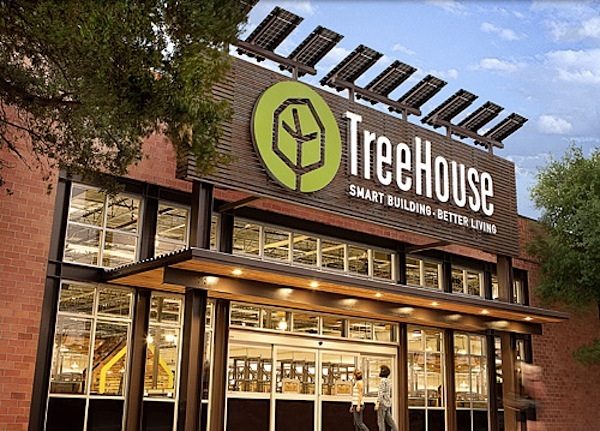 Austin is already known as a place for trend setting innovation on many fronts, so it's no surprise Tree House originated there. This 4-year-old solution center for eco-friendly home improvement products has reportedly been racking up 40+% comp store sales selling innovative performance, design and outdoors products.
A second, 25,000 square foot store is planned for Dallas in 2017. Jason Ballard, CEO and co-founder, is on a mission to improve the living environments of the future by helping to make homes not only beautiful and comfortable, but also sustainable, healthy and safe. He sells products like solar panels, innovations like carpet and paint with low levels of volatile organic compounds, smart connected products like NEST thermostats, organic fertilizer and rain barrels.
The store minimizes inventories and ships many products directly to consumers from vendors. The curated assortment, merchandised to educate and inform shoppers of the features and benefits of items like low toxicity products, is combined with expert staff members who can explain products, set up installation, and help with things like solar panel permitting, Tree House also offers a Home School section on its website, full of useful tips and product profiles.
Backing by several high profile investors - many with deep roots in retailing - and a tsunami of millennials entering the family and household formation stage of their lives should ensure a bright future for additional Tree House stores.
---
Like this Blog?
Read more Retail Innovation Shout Out blogs and join the conversation!