Retail Innovation Annual Report - 2017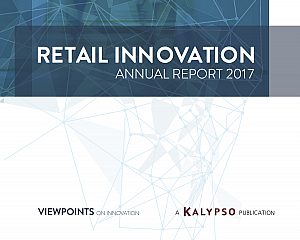 Trends like voice of the customer, digital product creation, and product sustainability or environmental responsibility have continued to solidify their positioning within the industry in 2017. Retailers and manufacturers have matured in their efforts and application of these initiatives−leveraging voice of the customer to help shape product assortments, not just inventory levels; applying digital product creation to help sell the assortment to buyers or end customers, rather than using the tools strictly for design, or even applying sustainability initiatives as strategic marketing imperatives.
In 2017, the industry was disrupted by the application of machine learning and artificial intelligence (AI). These technologies have been applied to aid the business throughout the supply chain. On the front end of design and development, applications of machine learning and AI help designers understand consumer preferences and recognize market trends. The technologies are applied in the downstream part of the process to recognize buying patterns, make product recommendations, and optimize pricing.
Lastly, the market is continuing to demand a personalized experience offering products that are at least unique, and at most, highly customized. There are more products available to the customer at their fingertips than in any other time in our history. Maybe all of those options confuse or frustrate the customer, or maybe they are looking to stand out. Whatever the reason, retailers or brands that form relationships with their customers, understand their preferences better, or allow them to have a significant input to the details that go into the product, are finding success. Those that give their customers designer's rights are converting experiences to sales dollars.
Kalypso is excited to continue to track the trajectory of each of the trends, and to be on the hunt for other strategic drivers that retailers and manufacturers are leveraging to drive top and bottom line growth.