How to Manage Innovation as a Business:Understanding the Best Approaches and Tools to Manage the Complexity of Innovation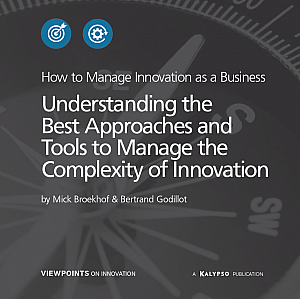 While over 76% of companies identify product innovation as a top three strategic priority, they continue to struggle with maximizing the return on their innovation investment.
For leading companies, innovation is a well-defined process, tying together corporate strategy, product portfolio investment decisions, ideation and product development processes, as well as operations and sales performance. When managed like a business, innovation is a process that results in predictable return on investment.
In this white paper, we cover some of the most common innovation challenges, their impact on the business, and pragmatic approaches to implementing innovation management processes and tools.