Ford Pushing Toward Its Sustainability Aspirations
Sustainability Shout Out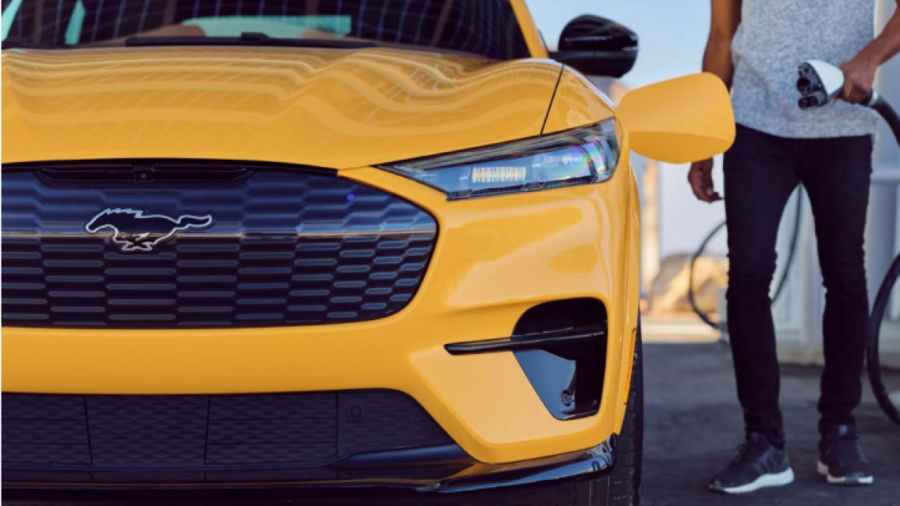 Shout-out to Ford for announcing its sustainability aspirations and new science-based targets in its first-ever integrated sustainability and financial report. It plans to deliver sustained, profitable growth and achieve its sustainability aspirations.
Ford committed to an electric and hybrid future in Europe by 2030. Its goals are:
100% of passenger vehicles be all-electric
Two-thirds of commercial to be all-electric or a plug-in hybrid.
To support this goal, Ford will invest $1 billion to transform its vehicle assembly facility in Cologne, Germany into the Ford Cologne Electrification Center. It will be the first exclusive electric vehicles manufacturing site in Europe. Ford also confirmed its first European-built, volume all-electric passenger vehicles will be produced in this same facility.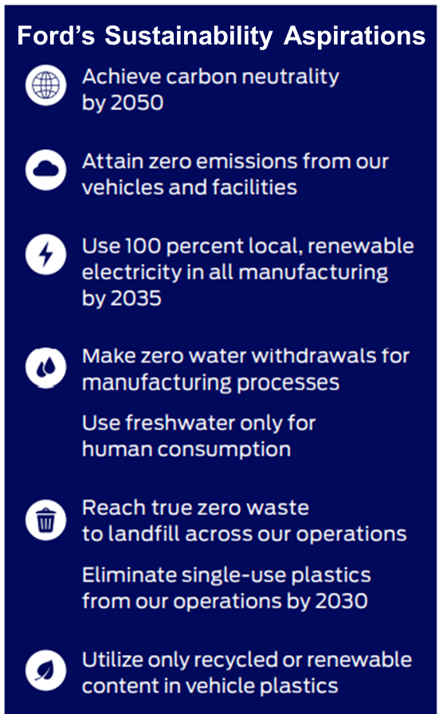 To support electrification, Ford and SK Innovation announced their plans to create a joint-venture called BlueOvalSK to produce approximately 60 GWh annually in traction battery cells and array modules. This is an effort to reach Ford's global BEV plan which calls for at least 240 GWh of battery cell capacity by 2030. To support its longer-term battery plans, Ford is also investing in battery R&D by creating Ford Ion Park, a new global battery center of excellence and a collaborative learning lab in Southeast Michigan which opens late next year.
Ford continues to be a leader in digital tools as well, using 3D printing to lower waste and create a closed-loop waste cycle. Ford teamed up with HP to reuse spent 3D printed powders and parts, turning them into injection molded vehicle parts – an industry first. These recycled materials, which have better chemical and moisture resistance than conventional versions, are being used to manufacture injection-molded fuel-line clips installed first on Super Duty F-250 trucks.
Thanks again to Ford for proving that sustainability can be an engine for growth and innovation.