Domino's Secret Topping is Innovation
Consumer Innovation Shout Out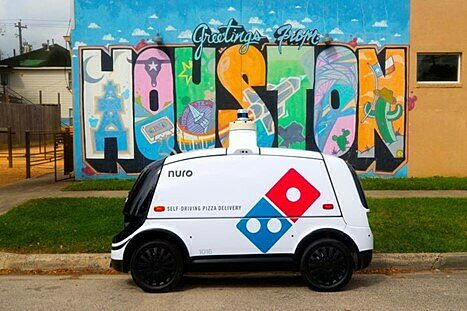 Domino's Pizza has been the pioneer of pizza delivery since the 1960s and has climbed its way up to the top of the food chain today as the #1 pizza company in the world based on online retail sales. What is their secret recipe for success? The answer is not in the toppings, but in innovation.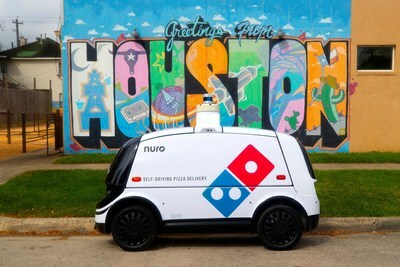 In April Domino's announced its new collaboration with Nuro, a robotics company with a mission to better everyday life through robotics and remain at the forefront of delivery transformations. The pizza giant is working with Nuro to test "zero-occupant" vehicles for pizza delivery. As the pandemic has been heavily impacting the landscape of food delivery, Domino's has taken this time to test and explore delivery technologies that pave the way to a new normal.
Nuro's golf-cart-sized delivery vehicle drives at a speed of 25 mph and goes by the name R2. Domino's has started testing Nuro's R2 vehicle to deliver pizza in Houston, Texas to explore the near-future potential of zero-occupant delivery vehicles. Dennis Maloney, Domino's senior vice president and chief innovation officer, has indicated the company's deep interest in further exploring the autonomous delivery space. Taking this bold step towards a digitally transformative delivery method has been keeping the company ahead of the game compared to their competition.
Here is how it works:
Customers at select locations throughout Houston can opt to have their order delivered by R2.
Customers who select the R2 delivery option will receive text alerts that will keep them updated on R2's location.
Customers will receive a unique PIN to enter on the bot's touchscreen upon R2's arrival, unlocking the doors in a gentle and upward manner which will reveal the pizza.
In 2020, Domino's achieved more than 70% of sales through digital channels in the U.S. and has predicted that this number will continue to rise with innovative delivery methods such as Nuro's R2. In addition to the zero-occupant delivery method, Domino's has expanded its number of ordering platforms to increase its reach. Customers can order through the app, Twitter, Ford Sync, Amazon Alexa, Facebook Messenger and more. Domino's recently introduced the "zero-click ordering" featuring on their app, exposing customers to the simplicity of online ordering. By taking the next step towards zero-occupant delivery vehicles with R2, Domino's Pizza has been leading the way in terms of embracing and emphasizing digital innovation.
Implementing digital transformations within retail channels is an important decision that companies like Domino's will benefit from tremendously. Bridging the gap between consumers and these new kinds of delivery methods is key to the success of the implementation.
As Kalypso has extensive knowledge and experience working with implementing digital transformations, we applaud companies like Domino's for taking these important steps towards reshaping the future of retail.