Consumer Innovation Shout Out: Warby Parker's Virtual Try-On Comes to Life Thanks to iPhone X + AR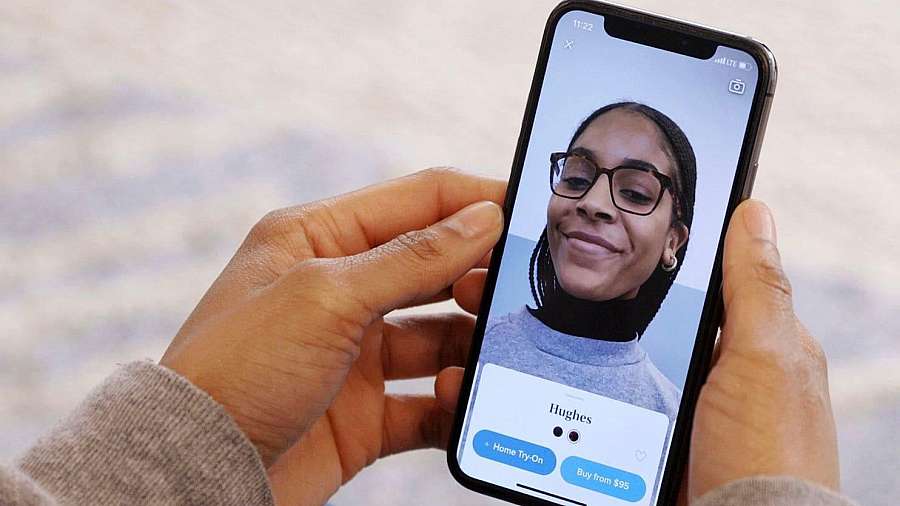 For most people who wear glasses, selecting a new frame requires visiting a store or receiving a pair of glasses in the mail for try-on. When it comes to experimenting with how the shape and thinkness of a frame enhances your face shape, the physical try-on experience is hard to beat. But for retailers, this means having or making every frame and color available, in some way, for the consumer to try. To solve the dependency of exploring a frame assortment with physical product, Warby Parker has launched its Virtual Try-On app.
It has not been uncommon for an online glass frame retailer to provide consumers the ability to upload a headshot so they can 'see' what a new frame would look like. But this approach, led by a 2D overlap on the headshot, leaves a lot of room for improvement: face-to-glasses ratio isn't consistently achieved, you can't see a side profile, and there's no ability to quickly see and compare multiple options or see finer detail like texture and realistic colors.
The new Virtual Try-on app addresses these issues, and differentiates from the e-commerce glass sellers by using Apple's ARKit and True Depth features to provide a highly realistic, filter-type feel, common on social media platforms like Instagram or Snapchat. Through the app, Warby Parker allows the customer to more deeply interact with the product remotely, which in turn increases the likelihood of an online sale.
Using this app a customer can:
See recommendations based on face measurements
Experience realistic color, texture, size and fit, live and in 3D
Swipe to see other styles
Favorite a particular style for later
Add a style to home try-on (remaining faithful to Warby Parker's business model)
Purchase a style from the app (including an Apple Pay integration to reduce even more barriers)
And most importantly, stay home!
This type of innovation seems simple, but it only becomes achievable as AR and face ID technology becomes available for broader applications.
I'm excited to see how other companies can explore with applications such as make-up, hair styling and other accessories.
---
Like this Blog?
Read more Retail Innovation Shout Out blogs and join the conversation!