Consumer Innovation Shout Out: Shout Out to Fit3D for its Innovative 3D Body Scans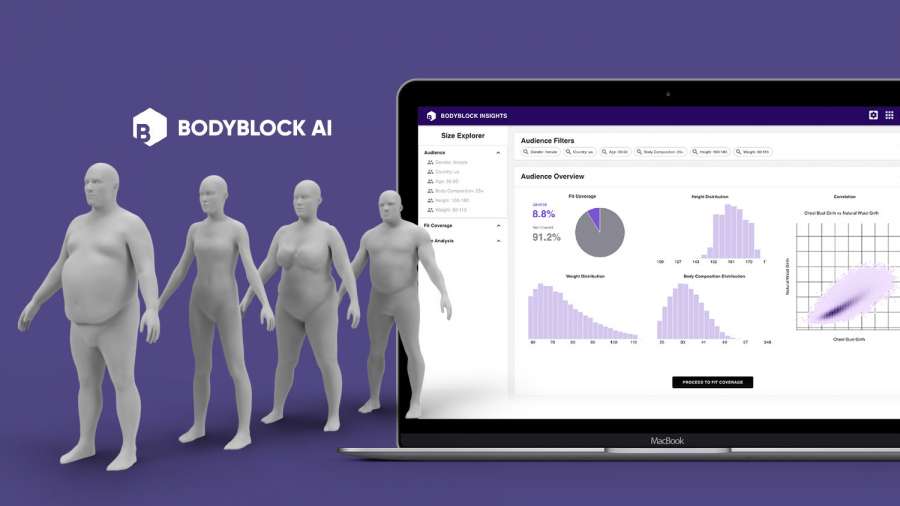 Recently, Greg Moore, CEO at BodyBlock AI and CEO of Fit3D spoke with us about how he has now created the industry's largest data set of 3D body scans and body dimensions. Why? To help companies in the apparel industry create and sell more accurately sized and better fitting products. Realizing that retailers and brands face many issues related to returned merchandise due to poor fit and sizing, he leveraged his background in computer science to help alleviate the situation.
To collect the data sets needed to help brands create more informed sizes, he installs 3D body scan machines in various health clubs, physical therapy, and weight loss centers to measure the results of fitness and wellness regimens. So far, this has created a massive database of over 1.3 million 3D body scans and related measurements (over 60,000 new and unique added monthly), to which BodyBlock AI has anonymized exclusive access.
The collected data is available to apparel companies with a subscription to BodyBlock Insights, a SaaS platform developed by BodyBlock AI, allowing them to evaluate consumer body dimensions, optimize grading rules and strategy, optimize size tables and strategy, and provide access to representative 3D body models. If the brand is 3D enabled, it can import the 3D body models directly into their 3D product design software. Given the size of the sample, BodyBlock AI is able to provide sizing guidance by region or even neighborhood. Users of this data include two of the largest apparel brands in the industry.
For BodyBlock AI subscribers, success is primarily measured by the Key Performance Indicator of 'fit coverage' which measures what percentage of a target audience will experience a correct fit with the sizing assortment offered.
Typically, Greg finds that most brands offering linear sizing experience only a 7-10% fit coverage with their target consumers. Using BodyBlock AI's data, a client can typically expect to at least double those fit coverage ratios. Artificial intelligence is also able to predict body measurements for targeted demographic groups. So instead of just offering XS – 2XL, a brand can offer multiple different versions of each to better match unique body shapes.
Shout out to BodyBlock AI and Fit3D for using innovation to help brands fit their customers' needs… literally.
---
Like this Blog?
Read more Retail Innovation Shout Out blogs and join the conversation!