Consumer Innovation Shout Out: Retail's Gamble on Gaming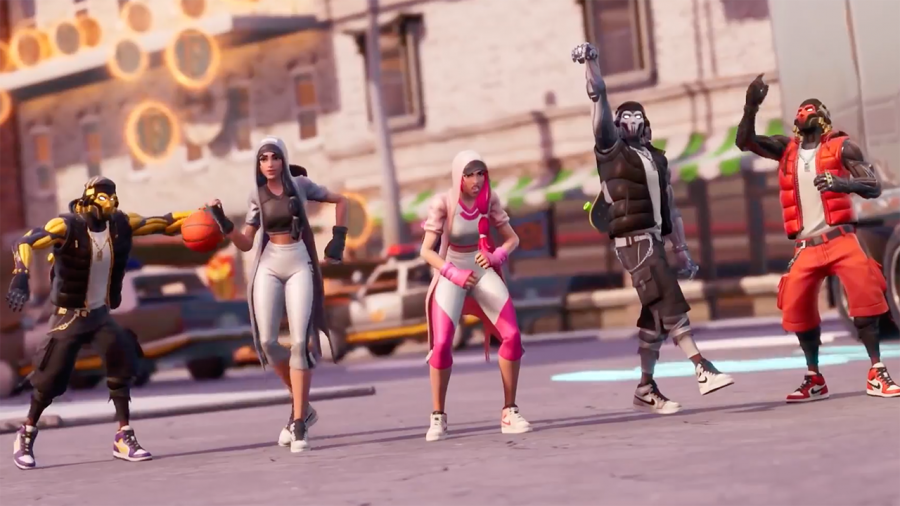 In 2018, I stood up in front of a diverse room of innovation professionals at PI Apparel Milan and warned them that 3D was hard. There's no 3D superman coming to save you and if your brand is not already investing in digital asset creation for gaming, then you're already behind.
At the time, I didn't have knowledge of Nike's Fortnite launch only 6 months later. I had no idea about the partnership between Moschino and Electonic Arts 'Sims 4' and Tim Cook certainly didn't include me in his emails about Apple's streaming game service, Apple Arcade, launching imminently.
Regardless, the relationship between fashion and gaming culture has been developing for a number of years and with my previous experience in the VFX and Gaming industries, it was apparent that the pieces were coming together behind the scenes. With the rise of street-culture influence in couture and RTW, a new breed of device demons is no longer renegaded to a Dorito-stained hoodie and cargo shorts. Instead, they're mixing their Nudies with a pair of Off-Whites and an intricately embroidered Gucci fanny-pack and gaming on their commute. This ever-connected audience is a captive market and retailers are finally trying to capture a small portion of their attention span.
A recent entry to this space is Louis Vuitton's outfit designs for Riot Games 'League of Legends'. After previously creating an LV champions cup in the game, the French brand is now immersing itself in the successful partnership by allowing gamers to spend their in-game points to upgrade their look. Will we see a reverse pollination to have League of Legends real-life clothing appear on the runway sometime soon?
Clo's groundbreaking apparel simulation tool, Marvelous Designer, has been a favorite among gaming and VFX studios for years and their retail-focused off-shoot, Clo3D, has become a favorite among fashion designers with the intuitive interface and slick built-in sketching functionality. The growth in apparel designers using 3D tools and creating a seamless transition between 3D for product development and 3D for consumer-facing initiatives like gaming is growing fast. There are still gaps on the brand side with their understanding of the relationship between real-time engines, mesh, material and shading complexities but here at Kalypso, we're seeing great momentum in education programs in this space.
Beyond clothing and footwear simulation experiences, retailers are also starting to research the gaming habits of more mature consumers, ones that may play Candy Crush or gamble through their iPhone. In the UK alone, £6B is spent online through gambling applications and retailers are starting to swap out prize money for higher-value store vouchers.
What will we see next, a digital Balenciaga slot-machine? I'm personally hoping and waiting for a Burberry-clad Cassie Cage in Mortal Kombat.
I'm fairly pleased with the prediction I made 12 months ago, but I only wish I were as successful selecting numbers on my lottery tickets.
---
Like this Blog?
Read more Retail Innovation Shout Out blogs and join the conversation!