Consumer Innovation Shout Out: Nike Creates AR Experience for Sneaker Fans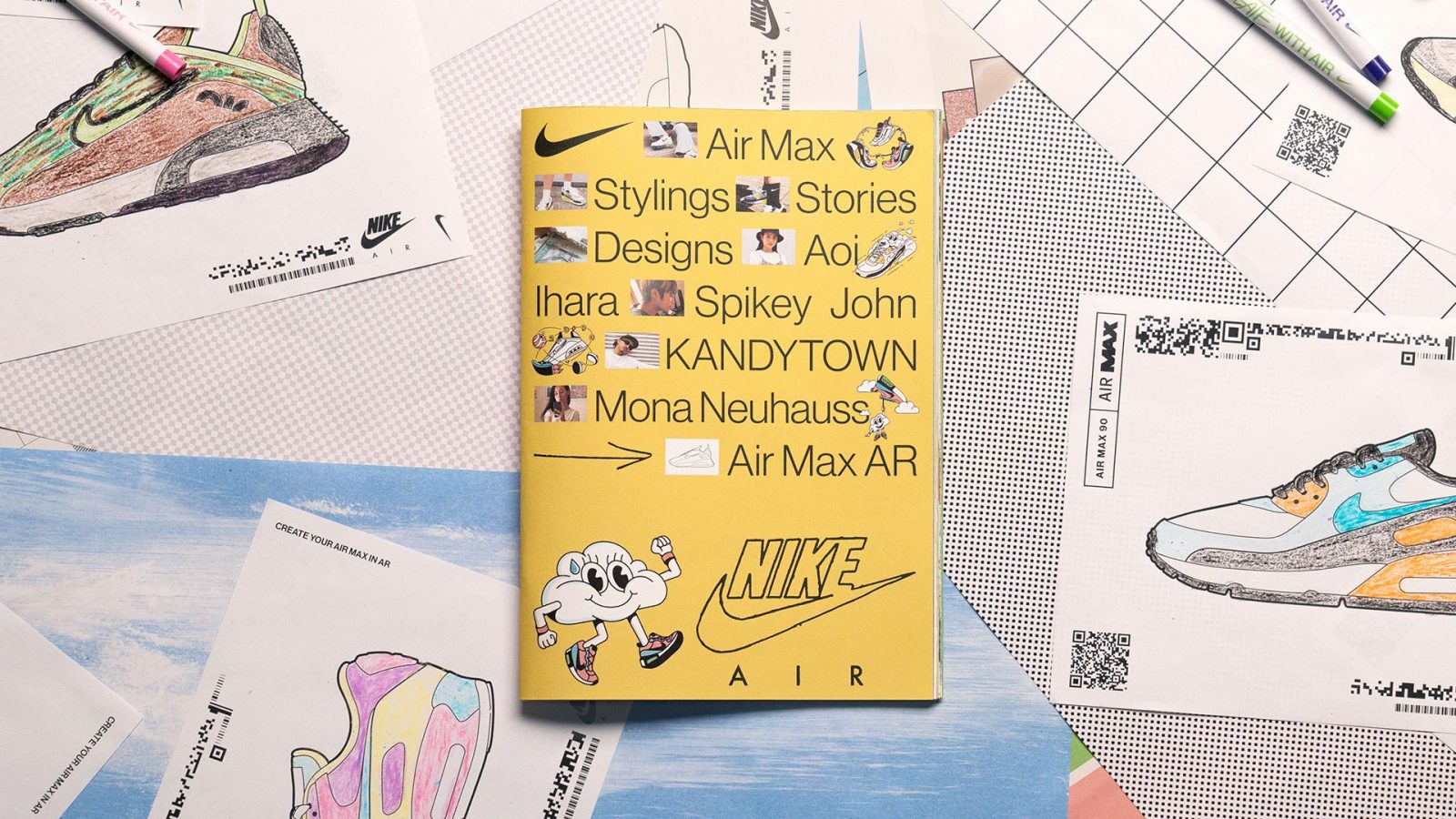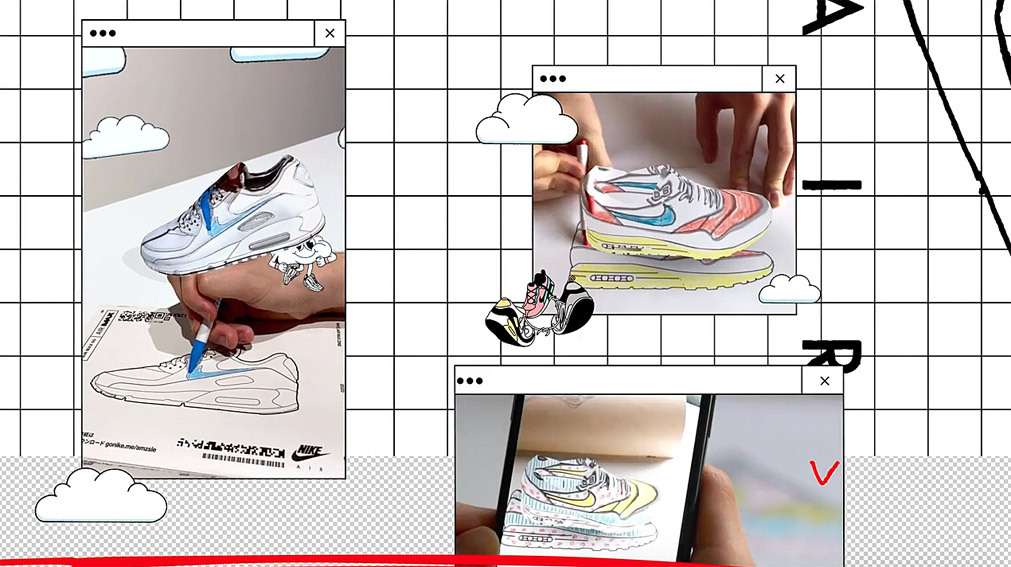 Nike's Air Max shoe has gained a huge cult following since its launch and has become one of the brand's most successful and recognizable sneakers. In the spirit of celebrating the legacy of Air Max, Nike Japan sought ways to bring people together to express their love for the shoe that transcends time. In the absence of in-person events, Nike wanted to celebrate creativity, but was forced to work within the guidelines of Covid-19 lockdowns.
In response to these obstacles, Nike Japan published a 56-page booklet with virtual features to engage with their sneaker fans. The magazine features a series of coloring pages that allow users to decorate black-and-white drawings of the shoes and use their phones to view the 3D version of their design in augmented reality. The 3D model of the sneaker floats in real-time as fans color in sections of the physical coloring page. Once users are finished customizing the shoe, they can add their signature to the design and generate an animation that can be shared on their social media channels.
The project targeted Japan's tight-knit, creative sneakerhead community who traditionally have universally admired the craftsmanship and design processes. The resulting experience struck a meaningful chord with a demographic where immersive entertainment and pop-culture diversions are in high demand. Shoutout to Nike for continuing to leverage innovative technologies to engage with consumers.
---
Like this Blog?
Read more Retail Innovation Shout Out blogs and join the conversation!