Consumer Innovation Shout Out: Mars Uses Feel Good Snack Size Wrapping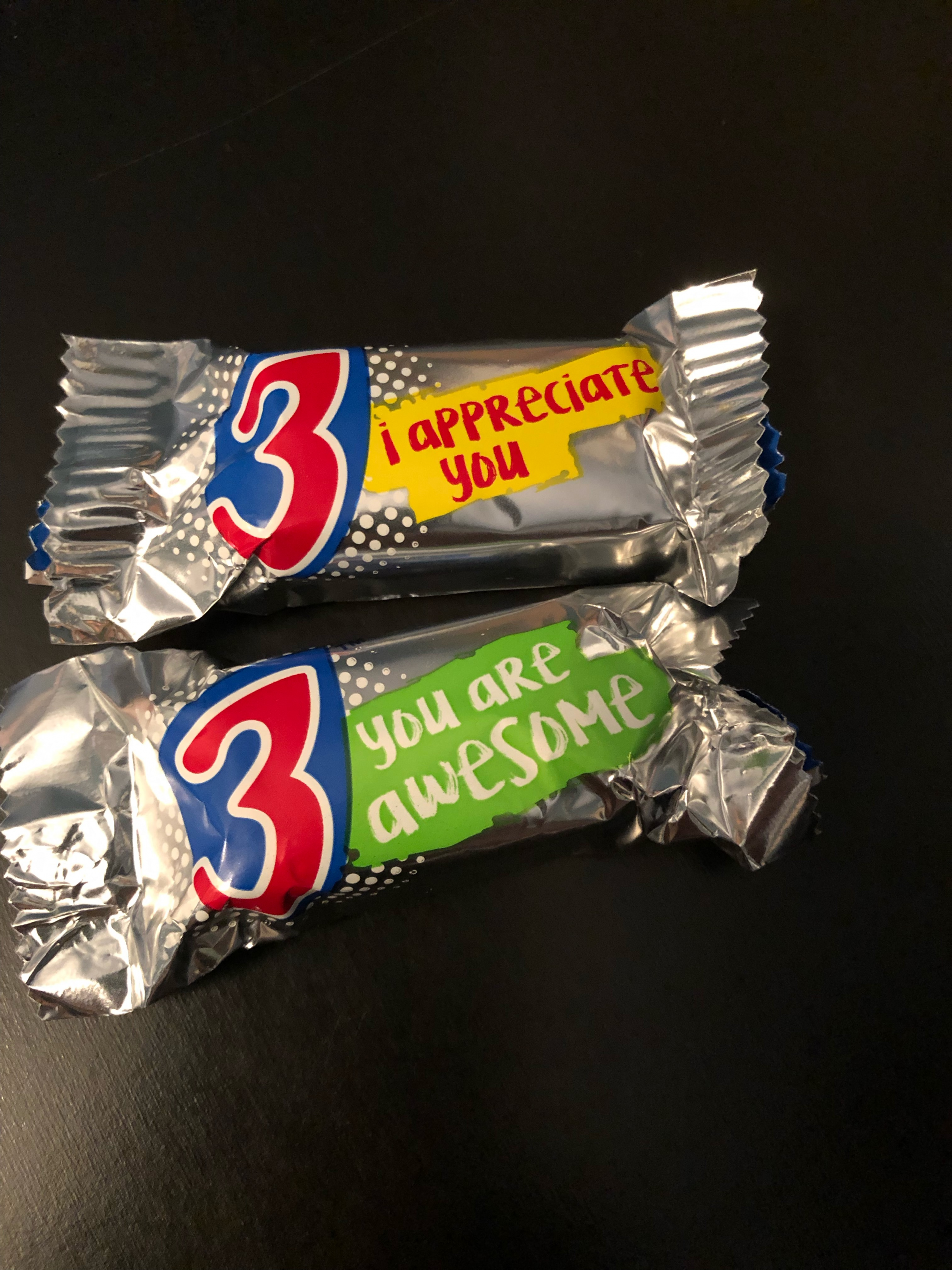 Shoutout to Mars for their feel good snack size wrapping. Using their iconic silver wrapping and logo featuring the number 3, Mars first launched a limited edition series of wrappers as part of their #throwshine campaign. 24 uplifting messages include "you are awesome," "I appreciate you" and "you are one of a kind." Well, they came back in snack size just in time for Halloween.
In recent years, the food & beverage industry has invested millions of dollars in research, testing and trials to find ways of cutting through the thousands of images and marketing messages that consumers see every day. This constant bombardment has caused the ROI on most marketing spend to decline year after year. Iconic brands that once could spend their way to increased sales volumes via ad dollars have had to find new ways of connecting with consumers (and not just on packaging, but through in store, online and even in-game advertising).
Imagine my pleasant surprise when my kids came home from Trick or Treat this year, and my 1st grader called out, "Daddy, look! This candy says I'm awesome!" In a world full of negativity, a positive message directed at the consumer is a welcomed change.
Thank you Mars, you are awesome.
---
Like this Blog?
Read more Retail Innovation Shout Out blogs and join the conversation!