Consumer Innovation Shout Out: If the Shoe Fits, Wear It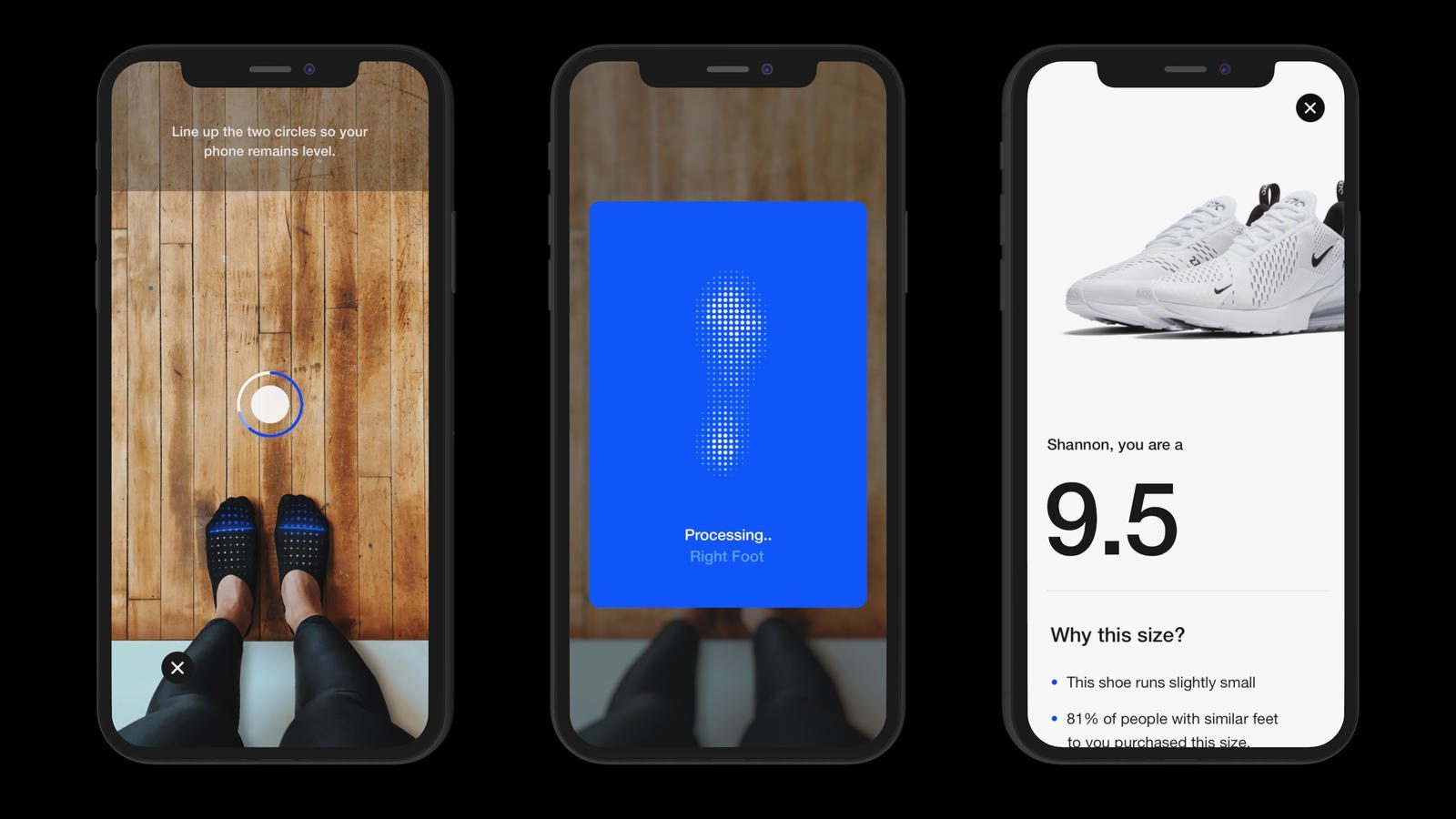 Although e-commerce has revolutionized the shopping experience, choosing the correct size has proven to be a stubborn challenge. Consumers (this author included) spend hours reading reviews, struggling to guess what styles will fit their unique bodies. This is inefficient for companies and consumers. Consumers do not receive the experience they want and are reluctant to make online purchases. Retailers face heavier workloads - in terms of additional customer service needs and operational costs - as they try to manage disgruntled customers.
Nike may have found a fix for this customer complaint with its new Nike Fit program, which will use rapidly maturing augmented reality (AR) technology to address these sizing issues. Industry research has shown that 60% of people wear the wrong shoe size. Through a combination of computer vision, foot-sizing data, artificial intelligence, and algorithms, Nike has designed AR into its shopping app to improve shoe size selection.
The experience is simple and straightforward. Open the Nike app on your phone, remove your shoes, stand next to the wall, level your phone using the AR indicators, and scan your feet using the app. The program will measure your feet down to the millimeter, helping to adjust the size up or down so you can find the right fit for the latest Jordan's or football cleats.
Nike has also taken some intuitive steps to use this data to help enhance your experience across all of its sales channels. The measurements are saved into your profile. If you visit a physical Nike store, the sales associates can simply scan a QR code from your app to find your perfect size match for a variety of shoe styles. This is especially helpful for parents with children that are constantly battling one or more sets of rapidly growing feet.
It will be exciting to see how effective Nike's latest shoe sizing solution is. The program will be released to the US in July and soon after in Europe. Nike's early testing has made the brand confident that the program will be a hit with customers. Still, AR is a tricky technology to apply effectively, with a number of broken promises in its wake.
Either way, shout-out to Nike for continuing to look for better application of technology to some very real (and potentially painful) challenges!
---
Like this Blog?
Read more Retail Innovation Shout Out blogs and join the conversation!