Consumer Innovation Shout Out: Game of Thrones Merchandise is Coming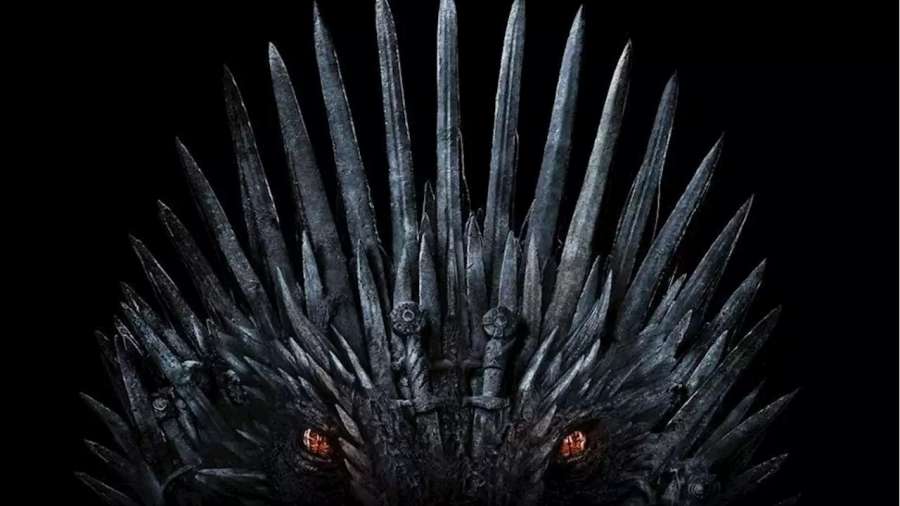 Flowers blooming and temperatures rising may be indication of the arrival of spring, but Game of Thrones fans are not fooled. Winter is finally here. On Sunday, Game of Thrones will return for its highly anticipated eighth and final season after a two-year hiatus.
In preparation for the new season, many companies have released limited-edition merchandise in honor of the highly revered television show. It's a great example of brands launching innovative, timely products for consumers - when, where and how they want them.
Want to spice up your look? Adidas and Urban Decay are here to help. Adidas has released six pairs of Game of Thrones themed Ultraboost sneakers. The shoes are designed with the colors, seals and slogans of our favorite Westeros personas. Urban Decay launched an entire Game of Thrones themed makeup line inspired by the powerful characters of the Seven Kingdoms. The line features a range of colors relating to the various families from the show, complete with two eyeshadow brushes resembling Jon Snow's sword, Longclaw, and Arya Stark's sword, Needle. There's nothing better to get you through the Long Night than Urban Decay's long-lasting Vice Lipstick, especially in a Targaryen-inspired red tint.
Hungry? Oreo has you covered! Oreo launched specialty cookies stamped with the sigils of the predominant houses from the television show instead of the traditional Oreo logo. Even the packaging for the cookies features the names of iconic Game of Thrones characters. Whether you're cheering for House Stark, House Targaryen, House Lannister or even the Night King, there's an Oreo cookie to show your allegiance. Oreo even recreated the Game of Thrones famous opening sequence with its cookies.
Prefer something savory instead? How about a Game of Thrones themed burger from Shake Shack's secret menu? The burger is topped with a spicy dragon-inspired sauce. We all know fire mixes best with ice, so cool down with a minty Dragonglass Shake. Not so fast, there's a catch! In order to score one of these delicious treats, you have to order in High Valyrian.
Thirsty? How about a glass of Johnnie Walker's "White Walker" whiskey? The whiskey bottle is detailed with thermochromic ink. Freeze the bottle to unlock a secret message from the White Walkers. Not a fan of whiskey? No problem! How about an Arya Stark Mountain Dew? Or maybe a "For the Throne" golden ale from Ommegang? The list goes on.
My only wish is that one of these companies would have released special edition tissues to make saying farewell to my favorite characters a little bit easier. Game of Thrones premieres this Sunday on HBO.
---
Like this Blog?
Read more Retail Innovation Shout Out blogs and join the conversation!