Consumer Innovation Shout Out: Feed Me Pronto Reinventing the Convenience Store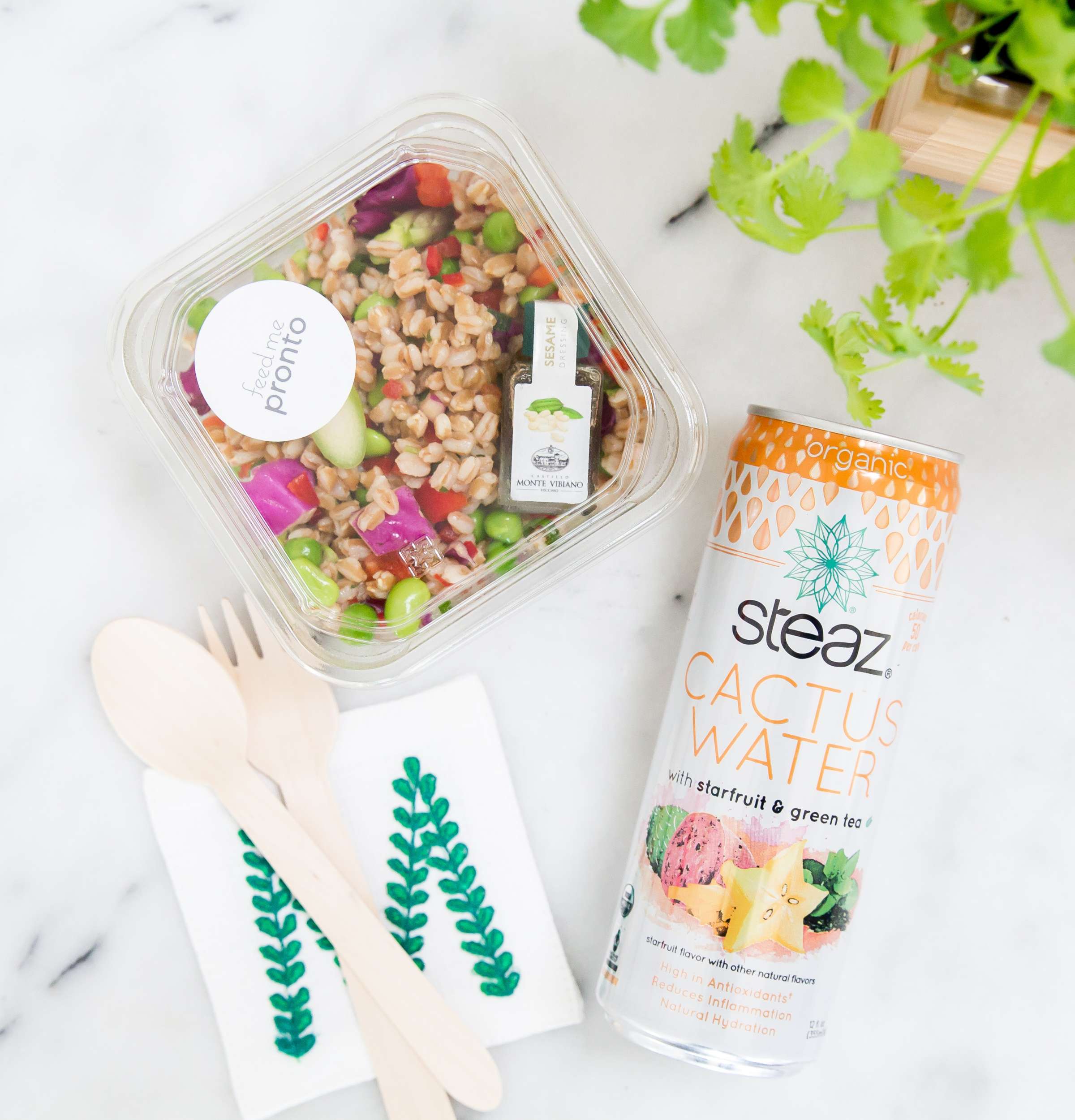 Feed Me Pronto is here to fix the problem of current unhealthy convenience store options, expensive health food offerings and a fragmented food industry that typically entails healthy grab-and-go as a secondary focus. Founder, Morgan Pieper, wants to put the convenience back into the convenience store, and she is going to do just that with the launch of the first Feed Me Pronto location in Dallas, Texas.
What will the store encompass? The goal is to reinvent the typical convenience store… take it back to its family focused roots, but for the modern consumer. Everything found in the store will be single-serving size and ready to consume for adults and children. If the selection is meant to be eaten hot or cold, it will be packaged and stored that way. In order to stay true to the single-serving size philosophy across all offerings, Morgan has sourced single-serving sized products beyond just healthy snack options. For example, Feed Me Pronto is working with unique vendors such as WIT France, that offers patented packaging for an individual glass of well-known name brand wines, and with local breweries to develop a craft beer wall, as well as a specialty coffee roaster.
By following the convenience store model and making all offerings "ready to consume," Morgan believes she is tapping into one of the only markets that does not compete with e-commerce by catering to the immediate need. The convenience store model will also allow her to offer lower prices than your typical hipster, health food joints due to lower labor costs and self-serve capabilities. Stores will be in urban neighborhoods populated with shoppers wanting healthy, nutritious products. Each store will recycle on site.
With over 600 SKUs, Feed Me Pronto will provide a variety of healthy, clean label options, making the convenience store a single source, whether taking food to go or eating in the dedicated spaces in store. While there will be an array of third party brands, each offering will have one thing in common: the product has a story behind it. Feed Me Pronto wants to work with brands that are innovative, sustainable, health focused, transparent, but also brands that have a unique story.
Much like people crave their favorite foods, people crave connections. Connecting people through the food they eat and the story behind that food is exactly what Morgan Pieper wants to do with Feed Me Pronto.
---
Like this Blog?
Read more Retail Innovation Shout Out blogs and join the conversation!