Consumer Innovation Shout Out: Fashion of the Future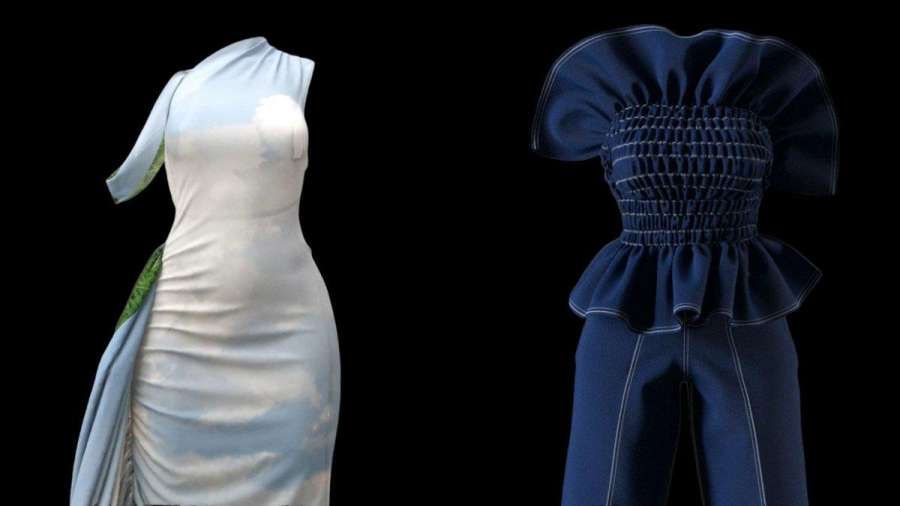 Fashion designers are constantly challenged with creating the most innovative, unique and show-stopping designs. They work tirelessly on these garments in preparation for fashion's biggest moments, such as New York and Paris Fashion Week. But what happens when these moments are derailed by a global pandemic? How can designers effectively display their versatility and simulate the ambiance of fashion shows? Congolese designer Anifa Mvuemba may have just provided the answer.
Owner of the fashion brand Hanifa, Mvuemba gave shoppers a glimpse at her latest work on Instagram Live. Mvuemba flawlessly gave a runaway show that showcased the garments and their shape, but here is the catch – there were no models! Instead, digital models took to the runway with Hanifa's designs draped on headless, three dimensional bodies. Interested in taking a look? The fashion show can be found here (show begins at 11 minutes).
While some initially assumed that Mvuemba created this digital show in response to COVID-19, she shared that this idea was brewing long before social distancing restrictions were put in place. In an interview with Teen Vogue she stated, "Designing content using 3D models and now an entire collection has been a complete game changer for me. It actually requires an even greater amount of attention to detail for the clothes to fit and look just right."
Hanifa's show on Instagram Live quickly gained popularity on social media as users raved about the designs and innovative approach to runway. As the world continues to feel the impacts of COVID-19, it is likely that other designers will also look to technology to recreate the ways they are sharing their collections.
For her work on this amazing show and providing another great example of how to leverage technology to create, make and sell products, Anifa Mvuemba is this week's shout-out.
---
Like this Blog?
Read more Retail Innovation Shout Out blogs and join the conversation!