Consumer Innovation Shout Out: ASOS Holds True to Sustainability Commitments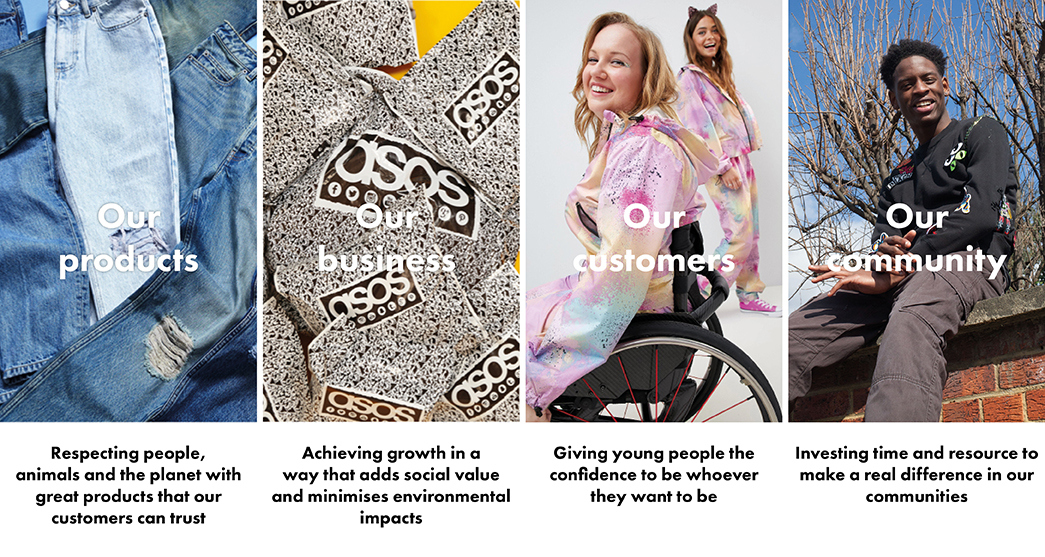 Corporate sustainability pledges have become the norm these days. Go to your favorite brand's website and you will likely find a page that lists off a handful of strategic imperatives. What a company chooses to focus on is its own prerogative, but how it chooses to report on its efforts can only be one thing – transparent.
British online fashion retailer ASOS deserves a shout out, not only for its commitments to sustainable and ethical business practices, but for the openness with which they share their progress. In 2017, ASOS signed Global Fashion Agenda's (GFA) call to accelerate the transition to a circular fashion system. The commitment entails training employees in circular design techniques and best practices and launching a garment recycling program by 2020. Fast forward to fall of 2020 and we can see, not only where ASOS stands, but also how it got there.
ASOS has a robust Corporate Responsibility page that publishes its initiatives, targeted metrics and results achieved. This is where shoppers can view how the company has addressed the commitments laid out in the GFA's pledge. But how many consumers really take the time to explore the Corporate Responsibility page of their favorite brand's website? Reports are great, but tangible results that the consumer can see within the product are better.
The recent launch of its 29-piece collection, developed under the principles of circular design, is the culmination of years of work that ASOS put towards meeting its sustainability commitments. ASOS taught its product development teams about circular design and then let them take their learnings and put them into practice. To further enhance learning, ASOS also added QR codes to its garment tags to teach consumers about circular design. Kudos to ASOS for following through on its sustainability commitments with transparency and creativity.
---
Like this Blog?
Read more Retail Innovation Shout Out blogs and join the conversation!