Between the Gates: Practical Tips for New Product Development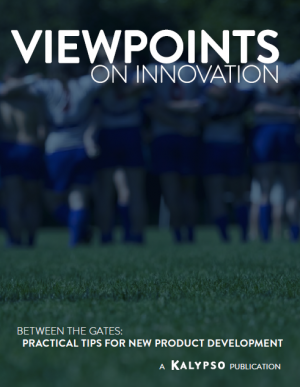 Gated development processes have been around for over 25 years now and I rarely come across a company these days that does not have some form of a gated process in place. A gate review process, when well implemented, allows leadership to evaluate projects from a business perspective at critical junctures, leaving day-to-day project execution to an accountable project team.
Then why are so many of these same companies falling short of their innovation goals?
Kalypso conducted a study of 30 companies across multiple industries and found that, while all claimed to have a gate review process in place, few went very far beyond a list of phase objectives and deliverables. Their project teams lacked sufficient guidance and tools needed to plan, monitor, and successfully execute product development projects. They were missing the "how". In other words, guidance on what happens "between the gates".