We help companies enable and optimize the manufacturing process by combining the power of XR, advanced analytics and IoT data.
While pharma, biotech and CDMO companies have embarked on digital transformation, efforts so far have been focused on select business functions, limited optimization at brownfield plants and exploration of advanced capabilities at greenfield facilities. Most manufacturing facilities still rely on legacy toolsets and manual efforts.
Plant workers are often siloed from the enterprise digital ecosystem and face challenges in exchanging information and collaborating with internal experts.
Line and equipment issues that could have been predicted and prevented, slow production, causing safety concerns and delaying critical medicines to patients. When problems arise, experts must visit a facility to manually troubleshoot, leading to extended downtime and increased cost.

Real Results
CASE STUDY
We helped a leading pharmaceutical company reduce new hire onboarding by 5 days and re-training time for experienced employees by 45% with XR.
XR can increase efficiencies, productivity, and safety on the manufacturing floor with relevant data access, process optimization and guided assistance.
XR lowers human error by enabling greater collaboration and training through guided instruction and remote assistance. Subject matter experts can train from remote locations in real time. Using role-based authentication with devices such as mixed reality smart glasses, XR can deliver the right contextual information to the right person instantaneously.
Pharma and biotech auditing can be performed using an XR facility twin combined with IoT data and AI to ensure high quality and global regulatory standards.
Line commissioning and clearance operations can be digitally contextualized with XR to guide operators through the processes and can capture evidentiary proof that the operations were executed in accordance with documented procedures.
Real-time line and equipment performance data including alerts and trending quality data from IoT solutions can be presented through XR contextually, not only at the operator level, but also displayed in virtual representations of the equipment, line, facility or groups of facilities. XR enables a virtual manufacturing control tower view of real-time operations including key performance indicators, alerts and predictions and prescriptions of the next best action.
How We Help Clients Build an Extended Reality Capability
We take a human-centric approach to extended reality that prioritizes peoples' needs, capabilities and behaviors first, then designs to accommodate. We combine deep experience in strategy, process improvement and organizational effectiveness with expertise in extended reality technologies and solutions.

Our recommended approach includes a discovery and use case definition phase, followed by an agile design and development phase in sprints, concluding with sprint reviews, readiness/UAT and formal validation. Whether you're just starting to explore extended reality or looking to mature specific use cases, we collaborate with you through all phases of the implementation process to realize the value of your extended reality investment.
Use Case Finalization ​&
Preliminary Design​
STRATEGY ​
Understand business priorities
Identify and prioritize use cases
Identify personas
Define desired user stories
and acceptance criteria​
Map the UX journey​
Align on technical work approach
DESIGN ​
Map functional requirements
Design UI storyboards ​
List UI asset needs ​
Develop preliminary UI mockups​
Define preliminary 2D and 3D assets​
TECHNOLOGY ​
Select technology​
Spike work on key features​
Define external data model ​
Agile Development
Methodology in Sprints
TECHNOLOGY
Select technology pathway
Spike work on key features
Define external data model
DETAILED DESIGN ​
Select visual brand​
Design detailed UI prototypes, 2D and 3D assets
DEVELOPMENT​
Lay out static composition
Configure and style elements ​
Implement interactions ​
Integrate external systems
Update 2D and 3D assets
Proof of Concept
Validation
TESTING & VALIDATION​
Protocol development
Solution demo socialization ​and acceptance​
"Art of the possible" workshop readiness assessment​/UAT
Support documentation provision​
Formal validation (when ready)
Knowledge transfer
Core Areas for Applying XR Technologies
Line Clearance & Changeover
Strategic Applications of XR Have Significant Impact
Reduce training length and cost with faster, more effective work instructions
Reduce unscheduled downtime with quicker line commissioning, line clearance, machine changeovers and maintenance
Decrease scrap and waste by reducing human error with in-context work instructions and guided procedures
Improve good manufacturing practice (GMP) compliance with improved work instructions
Capture evidentiary proof of weigh and dispense operations by integrating scale outputs and operator sign offs into electronic batch records in MES
Technology Partners




CASE STUDY
We helped a leading pharma company improve and scale global training while cutting costs with XR.
Site managers were looking to improve operational efficiency by 5%, training costs by 10%, and maintenance costs by 3%. To meet these goals, they needed to develop an efficient solution to train their workforce on key procedures.
Conventional equipment training for this global company required significant planning, rescheduling and overhead and consumed valuable time from subject matter experts.
The vision was to make training available on-demand for every new hire at any location in the world, and scale it globally.
Our Approach
Experts were recorded from a first person point of view while performing the procedures and wearing mixed reality smartglasses, highlighting work instruction steps and safety measures.
The recorded training was viewed through the experts' eyes and enhanced with additional contextual information.
To validate effectiveness the experiences were made available to users (plant workers) and compared against traditional work instructions in the actual manufacturing environment.
The training platform we developed made it possible to achieve:
3-7 days reduction in new hire onboarding time
40%-50% reduction in re-training time for experienced employees shifting to a new line
100% conformance to work instructions compared to 70% for traditional training approaches
8 out of 10 users reported a better learning experience
Thought Leaders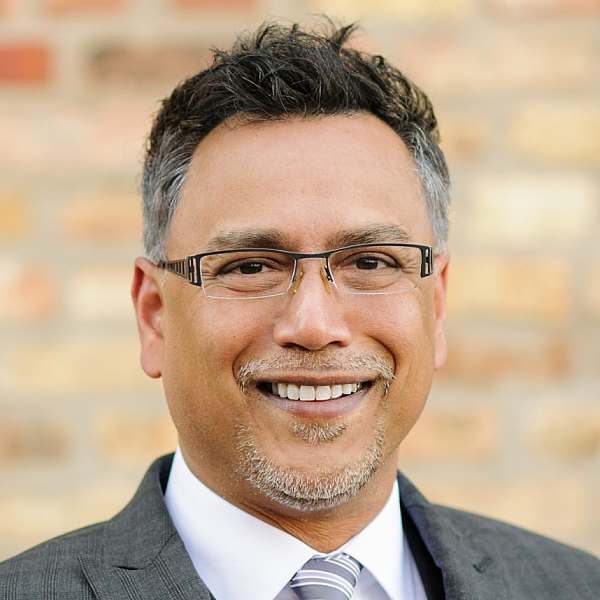 Principal & Global Leader - Pharmaceutical, Biotechnology and CDMO Practice