In the era of IoT, machine learning, blockchain, robotices, AR/VR and all the other emerging digital technologies, you need a new way of developing innovation strategy. Kalypso designed IdeaStorm, a powerful new tool for innovation practitioners to rapidly ideate new approaches to digital strategy.

IdeaStorm is part card game and part debate club. Participants rapidly brainstorm and pitch ideas to apply digital enablers to achieve strategic imperatives, conquer key challenges and stay ahead of industry trends.
Players decide the fate of their ideas with the strength of their arguments, gaining votes from peers and support from the executive sponsor.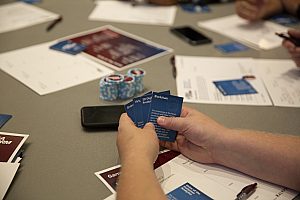 Game theory has been used for centuries by government and military leaders to develop strategy when time is limited and stakes are high. For those that work at the front lines of innovation and digital strategy, IdeaStorm is an efficient, practical and collaborative way in which ideas and theories can be tested and refined.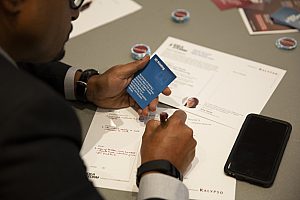 No matter where you are in your digital journey, plan your unique, strategic path for digital transformation with IdeaStorm.